Hello, 2016. I'm really going to try to make more of an effort to write in this space again as life allows. There were many reasons I stopped blogging – some of which were completely out of my control – but a big reason had to do with me feeling unworthy to share anything of importance. No time (right now) to go into too much detail, but it was a lame excuse to not waste my – and your! – time with some periodic Kate ramblings, so here we go!
—
I've been tidying up over the past few days, and I came across one of many Advent calendars I had tacked up in our kitchen. Each calendar square included a prompt – an activity or a prayer – to help you and your family live the liturgy during this rich time of year. I scanned all of the neglected activities, grabbed that stupid piece of paper, crumpled it up, and tossed it into the trash. It felt like another reminder of everything we didn't get around to doing. I was feeling low, frustrated that our dog's death, a refrigerator breakdown, walking pneumonia for my 4-year-old and me, and then unexpected kidney surgery for me thwarted my plans. This was going to be the Advent where we reclaimed joy and simplicity. I dutifully downloaded Elizabeth Foss's Comfort & Joy ebook way back in November, and I sat down with the kids and we made Advent goals.
Then everything started to fall apart.
After I tossed the neglected Advent calendar, I sat at my dining room table with my new 2016 planner and a rainbow of new pens that usually make me happy, and my eyes brimmed with tears as I considered what further plans I could make and fail to follow through with. But then I looked up at a beautiful portrait of Layla, our beloved family dog, that a friend of mine had painted me for Christmas, and I thought about how with Layla, everything had to do with her family. It was enough just to be with us. She had no agenda other than to be at her masters' feet. Why aren't my plans always so simple?
Despite all the health issues, the pet mourning, and the inconvenience of a kaput refrigerator and freezer, I wouldn't describe this Advent or the subsequent Christmas season as anything less than joyful. The only thing that was really getting me down was the idea of perceived failure because we didn't do lots of crafts this year or make it through our Advent story collection.
We usually set up our manger scene by the first week of Advent. This year my oldest was busily positioning Mary, Joseph, a menagerie of farm animals, and other onlookers Christmas Eve morning. But it made no difference. Come Christmas morning 6-year-old Mary Elizabeth found Baby Jesus and gingerly placed him in the manger. Jesus came. On that first Christmas, he was born in a dirty stable. None of the surface stuff – the decorations, the kids' very "un-smocked," unseasonal attire (my 6-year-old spent most of Advent wearing a fall festival t-shirt with a jack-o-lantern on it), etc. – matters. Jesus just needs a place in our messy hearts.
Like the Grinch tells us, Christmas comes without ribbons or tags or packages or bags. It also comes to homes where saints' feast days pass by without crafts and special edible treats. It came to my family when Mom was in bed recovering, and Dad was working three 15-hour shifts in a row. Our Advent Plans list did not get checked off completely, but my kids were still joyful. My favorite memory was watching my girls play with my niece on Christmas day – the older ones taking care of the youngest one with servant hearts so my sister-in-law could actually stay seated and finish her Christmas feast.
People took care of me as well when things got unexpectedly rough. I have wonderful family and dear neighborhood friends who were willing to drop everything – including their own Advent plans – to serve my family and me when needed the extra help. This – more than any craft or even beloved Christmas storybook read aloud every year except this one – filled me and my home with the love of Christ. And that's the good stuff. That's the God stuff. That's what His plan is all about.
Good news: I'm still writing – a lot lately, in fact, because I have a new book project on the horizon. Woo-hoo. I'll share more details soon but for now, I'm publishing another (very, very belated) birthday letter for our rambunctious 4-year-old Thomas.
Merry Christmas, and happy New Year!
—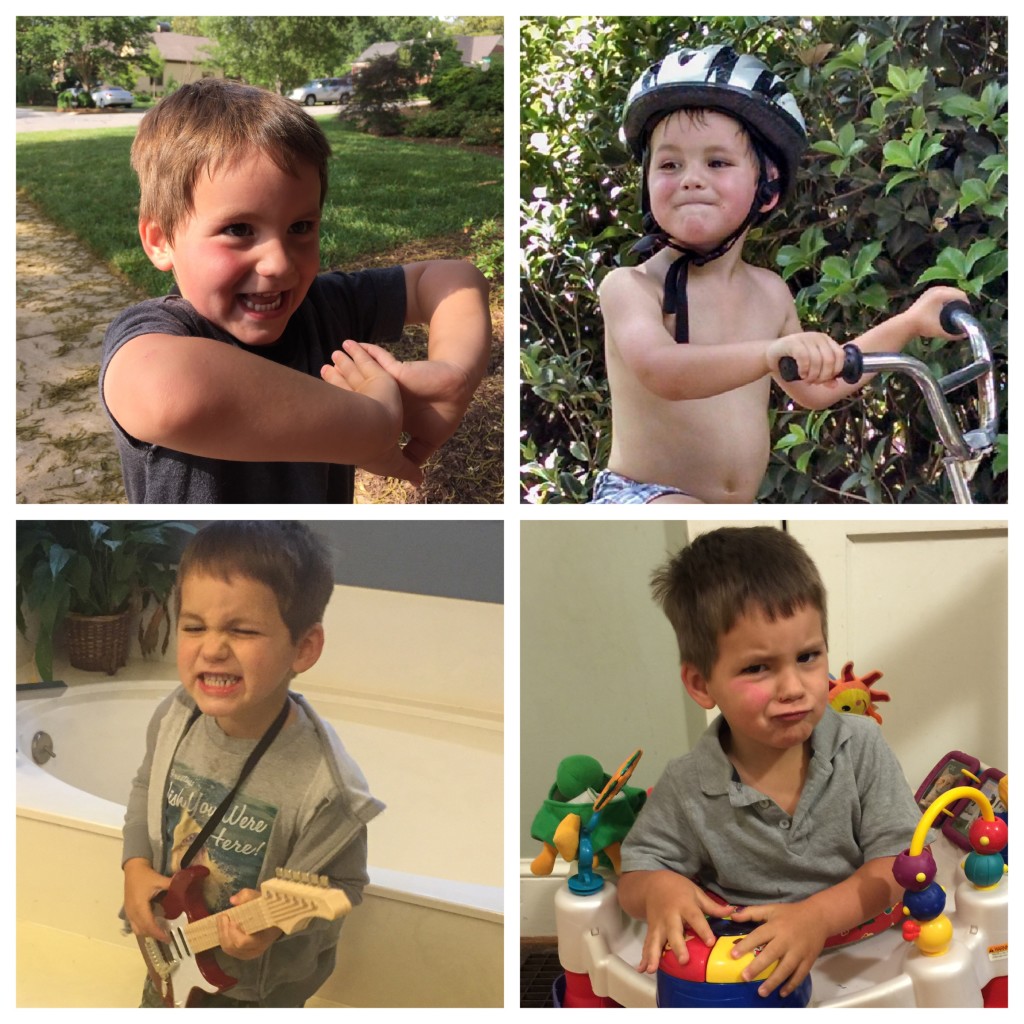 Dear Thomas,
Happy 4th birthday to the most expressive and explosive little boy I've ever been blessed to know. You're my favorite (and only as of today!) son, and you bring so much life into our home. You're always on the go except when you're not. You need your downtime, and the best way to settle you down is to cuddle up with you and read lots of books together. Some of your favorites right now include: The Highway Rat
, The Gruffalo (anything by Julia Donaldson actually), Leonardo the Terrible Monster (a favorite of mine as well), Angelina on Stage (I think you like this one because Angelina's little cousin Henry messes up on the stage, but she saves him; you like stories where little people mess up but then are redeemed), I Need a Monster,  Up in Heaven, and any book that has to do with sharks or killer whales. You love it when I make up stories about Fred the Dragon, a friendly, red dragon, and the young boy and his dog who come to visit him in a cave in the woods. Fred likes to write poetry and is a vegetarian foodie. One day he takes the little boy to a faraway land for an adventure (my mommy brain is preventing me from remembering the name of the land at this moment), and you giggled so very much when they met cows who said everything but "Moo!" The cows bellowed, "shoe," "do," "new," "boo," and "poo" – anything but moo. And my, did you laugh!
Daddy is currently telling you a long pirate adventure, which he always ends on a suspenseful note. Papa tells you your beloved Super Puppy stories. Although you are often a firecracker who bursts with physicality and runs away from me, you love books and stories, and you really listen to the words and take everything in. Even your preschool teacher has commented on your love for books and your attention span when you're "reading" in class.
Your teacher has also commented on what a strong-willed boy you are. Oh my goodness, Thomas, there are days when the two of our battle of wills rivals a full-blown civil war. We're supposed to be on the same side – I'm here to protect you; you're here to be grateful (and, ahem, submissive to) for that protection. "Don't run in the parking lot!" I'll say, and you're off while my heart drums in my chest and yours does, too, because of the thrill of it. Mine is worried a car is going to plow over you. But you're at that innocent age where you think you're invincible. From what I hear that frontal lobe and risk-assessing part of your brain won't develop until you're in your 20s. Sheesh. We're going to have some rough, anxious years ahead of us, no?
We've already had a few bumps along the way – days when I've cried because I've wondered what I've done wrong after you've hit a sister or ran away from me at Hobby Lobby and an employee had to announce over the loud speaker: "If there's a mom looking for a child, we have him." Apparently, she asked you your mom's name, and you replied, "Mommy." J And then you'll cuddle up with me for a nap or give me one more kiss good-bye before heading through that big, castle-like door at preschool or you'll cry in my arms, hysterical, after you accidentally killed a frog in Maine, and I know you have a big, strong-willed heart that is going to do great things. It also helps when I call up a dear childhood friend of mine and share my worries about how physical you can be and fearless even when there's real dangers (like moving cars in a parking lot!), and she, the mother of boys, says knowingly, "He's a boy. He's different."
And you are, but in a wonderful, exciting way!
You love the story of St. George and the Dragon we have, and I know that as you mature and grow older you will channel all that strength and tenacity and stubbornness into being a courageous knight defending good. You even went through a phase where you wanted to be a police officer, and you were just so tickled when REAL police officers were next door checking our neighbors' house out because of a false alarm. They showed you their badges, and you, of course, noticed their guns. You asked about bad guys and "What if there was more than one bad guy?" and they told you they could call other police officers for help but that there weren't too many bad guys around in our neighborhood. And then they smiled for a picture with you and gave you a sticker with a police badge on it. You were shyly beaming through it all.
You do have a shy streak. In big crowds or new situations, you shrink away from others and cling to my legs. Or, you start becoming physical – an expression of nervous energy, I think. The start of preschool was very rocky for us because it was such a big change, but you seem to be enjoying it very much now, and your lead teacher has said you're blossoming. You're a bright, observant boy who doesn't miss anything. You knew all the children's names in your class right away, and the teacher said that was incredibly unusual for a child to have picked up on the names and matched them already with each child.
The other day I came into preschool to chaperon for a field trip at the local food bank (would you believe two classes of 4-year-olds weigh a whopping 845 pounds?!!?) and there was this beautiful Native American setup on a table for you children. There were miniature tepees and little battery-operated tea lights that lit up the scene like little fires. I assumed you would ahhh and ooohhh over it, but instead you ran straight past it to a generic bin of toys. Your teacher mentioned you always do that. You go straight for something different than what she's set up to catch your attention. There's your strong-will again. I thought about it as all the other children gathered around the scene of peaceful beauty and you did your own thing until another child wandered over to see what you were up to, and I thought that one day you just might be the one to stray from a crowd that isn't doing what is right. You may be the loner who isn't afraid to stand up for your convictions. So carry on, my brave, stubborn soldier!
Let's see what else you're into these days. Well, you've been such a sweetheart with Baby Ellyn [his first cousin]. You love her little baby feet, although you're not afraid to say they are stinky, baby feet (and sorry, sweet Ellyn, but those feet of yours are rather stinky). Well, one day I was helping Uncle Josh out and watching Ellyn for the day, and I could tell you enjoyed having her around but that it was also difficult for you to see me showering her with so much love. I made the mistake of calling her a Boo-Boo Bear, and that has always been your nickname. You came up to us and said, "She's such a cute, little peanut…" Then your expression changed from one of affection to resentment, and you said, "A cute peanut PIGGY!"
Uncle Josh and Aunt Megan had a good laugh over that.
You love being outdoors, riding your bike, or cruising around in your motorized car (what a lucky boy you are!). You love music, sweets (your sweet tooth rivals even Willy Wonka's), and your blankie, which your godparents gave to you when you were born. You tell us you want to play baseball someday. One of your favorite pastimes is terrorizing your sisters, and they are very adept at being victims. But you're also close buddies with M.E. The two of you remind me of my relationship with Uncle Josh. She makes you play "Mommy and Daddy," but you seem to enjoy it.
Life is a big adventure with you, my sweet boy. You are such an affectionate child, and you spontaneously give me hugs and even tell me I look pretty. You're also quick to tell me you like my hair better in a ponytail. You've got opinions about the world (and how your mommy does her hair, apparently), and you're not afraid to show them.
I love you so very much. I look forward to watching you grow, change, and channel all that masculine energy into making a world of difference. We need good soldiers, ready to stand up for what's right. So stay strong, my love, my Boo-Boo Bear.
Four years ago you took a piece of my heart, and it belongs to you still. Happy, happy birthday!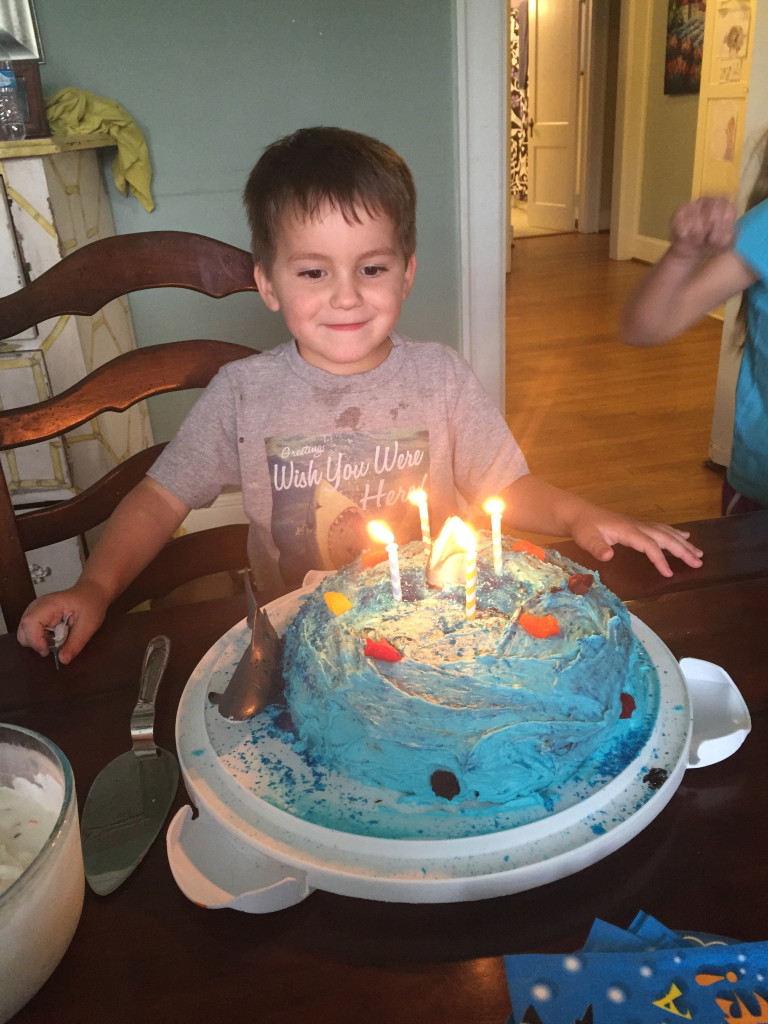 Love,
Mommy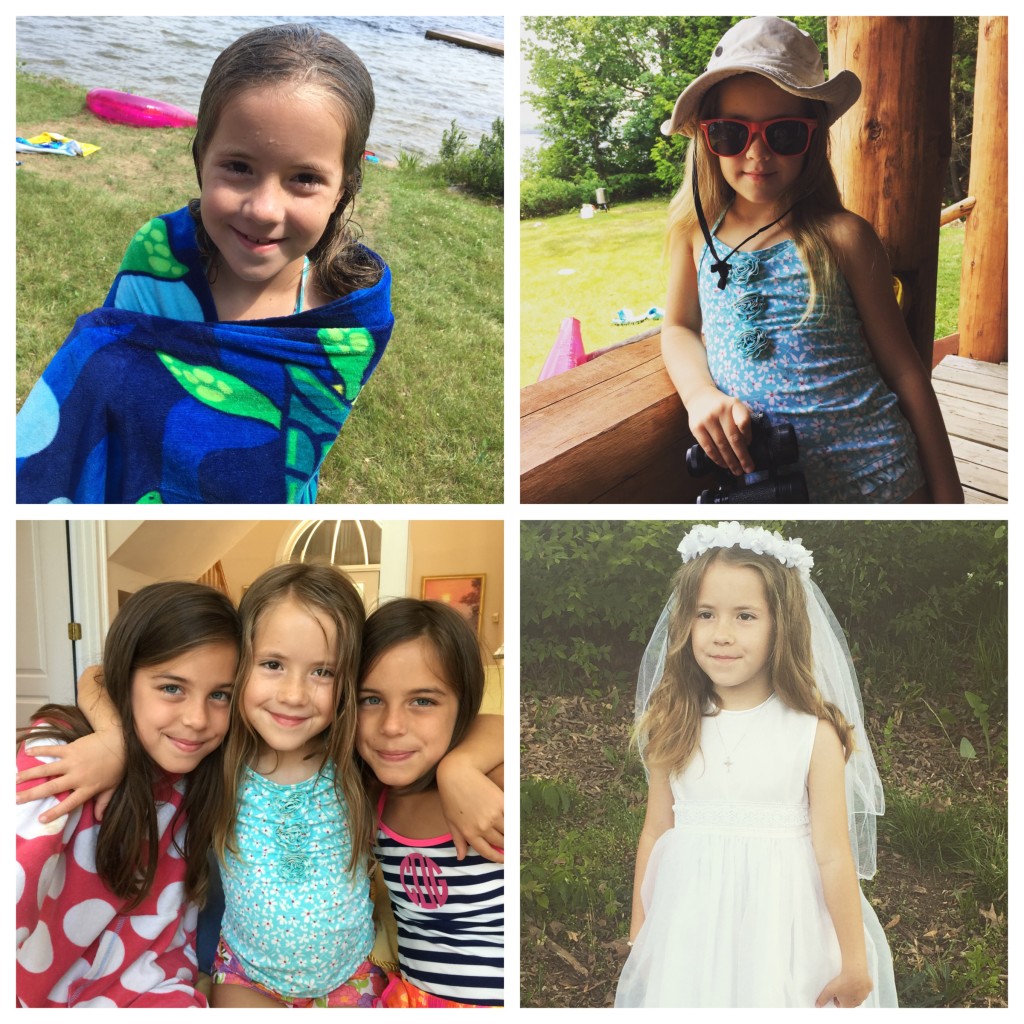 So we have a few summer birthdays around here, and Rachel's came first and here I am just getting around to posting it. I did write it awhile back, but I had to get some photos together for it. One of my favorite parts of writing these annual birthday letters is perusing photos from the past. It's so easy to forget how much my children have grown and changed because I am caught up in the daily chaos of just making sure kids eat, sleep, read, get to soccer and to school, and stay safe and quasi-clean. I loved finding some photos of my sweet, contemplative, animal-loving Rachel. Another year has come and gone. She's quickly approaching the decade-mark and is as funny and sensitive as ever. I love you, Rae-Rae…to the moon and back.
Dear Rachel,
You're reading beside me as I draft your annual birthday letter, your long hair sunshine-kissed, and that perfect nose of yours finely dusted in freckles. Oh, how I love the smattering of freckles that sprinkle across your nose and cheeks. I hope they don't fade as you age. You've grown up so much in the last year, and I feel a mixture of happiness and sadness when I study your face and see the faint outline of the woman you'll one day (too soon!) become.
Pop was watching you eat a bowl of cereal recently and he told you that you were going to be a beautiful woman someday, and you sweetly smiled and said, "Thank you." You accepted his compliment graciously. I hope you will always do that. It's so sad how so many women argue against complements or sheepishly brush them aside instead of accepting them as the gift that they are.
This has been a good year for you. You remain, passionate, sweet, and sensitive. You share my own perfectionist tendencies. Watching you carefully put on your long socks, shin guards, and soccer cleats is akin to watching someone perform the ancient art of origami. You are careful, intent, and you do everything with great purpose.
You loved school this past year. You found a best friend in Grace; your teacher encouraged your creativity; and you read more books than we could count and retained your "Top Reader" title. You really came alive on the soccer field as well and played tough and with unbridled tenacity. You ran your hear of your first 5K and came in third place in the 10 & under division despite being only 7 at the time. You laughed, you cried, and you told me lots of silly jokes. You whispered, "God bless you," and gently made the Sign of the Cross on my forehead at night after night just like I do to you. You made your First Reconciliation and your First Communion. You were so ready for these special days. You told me you weren't nervous just excited. You fell in love with horses all over again at horse camp and have been petitioning worry-wart Daddy to allow you to take riding lessons ever since. You take care of Speedy the hermit crab when your sisters forget all about him, and you mourned the premature and sad death of Speedy's companion, Padfoot. You sang a duet of "Silent Night" with Grace at the Christmas Eve Mass, and the two of you really did sound like angels. You've read countless facts loud to me from your miscellany of almanacs and National Geographic fact books. You have a true desire to learn and gain knowledge not to prove anything but simply because you are curious and knowing more gives you intrinsic pleasure. Knuffle Bunny
is still your lovey although you no longer sleep with him much anymore. Lately, you've been saying you no longer want to be a vet because you don't want to see animals suffer. You're thinking of being an animal trainer and maybe an actress. Or maybe a writer. You keep a diary and enjoy writing stories.
You're currently working on mastering your dive at the lake and the pool. You gave basketball camp a try this year. You taught yourself how to do a flip on the trampoline. You've daydreamed, written me beautiful, heartfelt notes that have made me cry, and loved fiercely – everything from animals to books to God and to family.
You still will gobble up tons of shrimp, and the colors aqua and turquoise remain your favorites. You enjoy friends and playing with Madeline, Mary, and Thomas, but you need downtime and alone time like you need air. You have a great and witty sense of humor. Just recently, we were playing a family game of Cranium, and you and I were on a team. I had to spell KARATE backwards and since the yellow category is my forte, I was getting all cocky. "E. A," I said. You looked at me like I was crazy, and I realized my mistake. Later, you joked, "When you started to spell 'karate' wrong backwards, I thought to myself, 'Well, you learn something wrong every day." Ha. Ha.
You feel deeply. And, Rachel, I love you deeply. You're always making me proud as well as making me laugh. Sometimes when your beautiful, brown eyes shine with tears you're bravely trying to hold back, you make me cry. Or maybe we make each other cry. You'll always, always be my "Baby Rae," a child carved from my own passionate heart and sensitive soul.
This eighth year of yours has been wonderful, and I look forward to everything that's to come and to witnessing you become the special and amazing young woman I know you're destined to be…
I love you, my sweet "Rae" of Sunshine. Happy, happy 8th birthday!
Love,
Mommy
—
#TBT Photos:
You've always loved animals.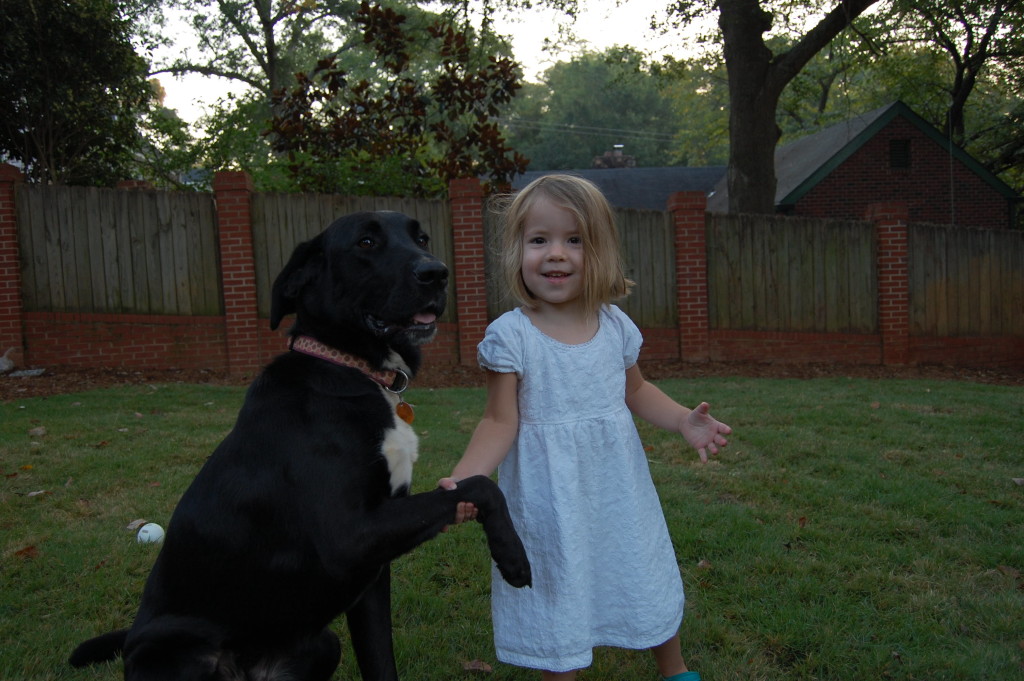 And you've always had a lot to ponder and dream about.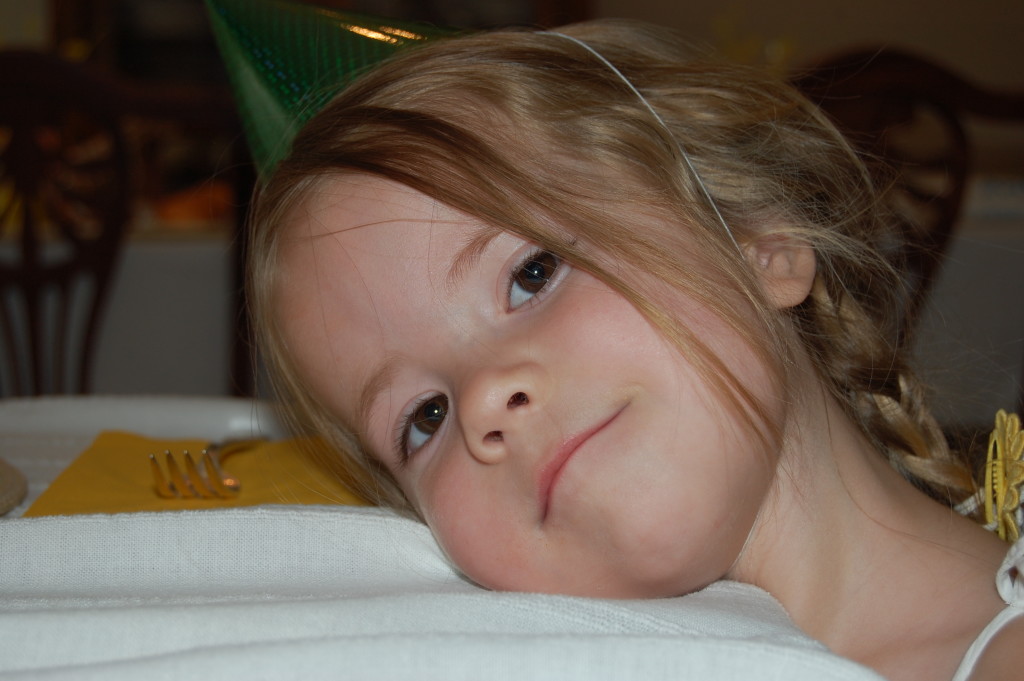 When you're happy, your brimming with joy. But when you're sad, you're really sad.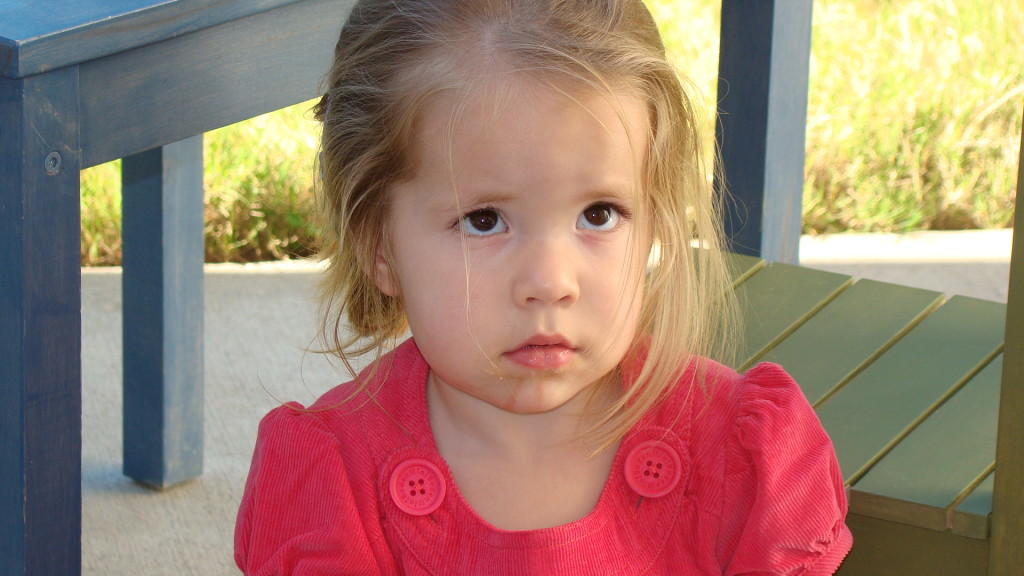 You have always loved nature and being outdoors. (That's you on the left and a younger Madeline on the right.)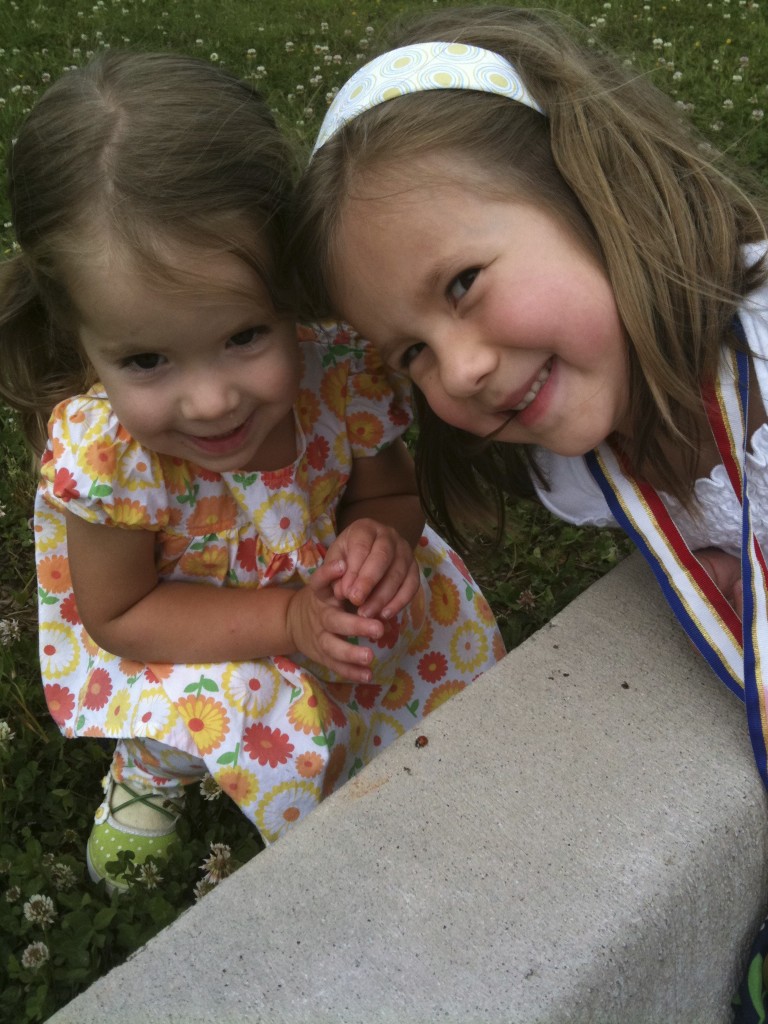 And you will always be my sweet Rae-Rae.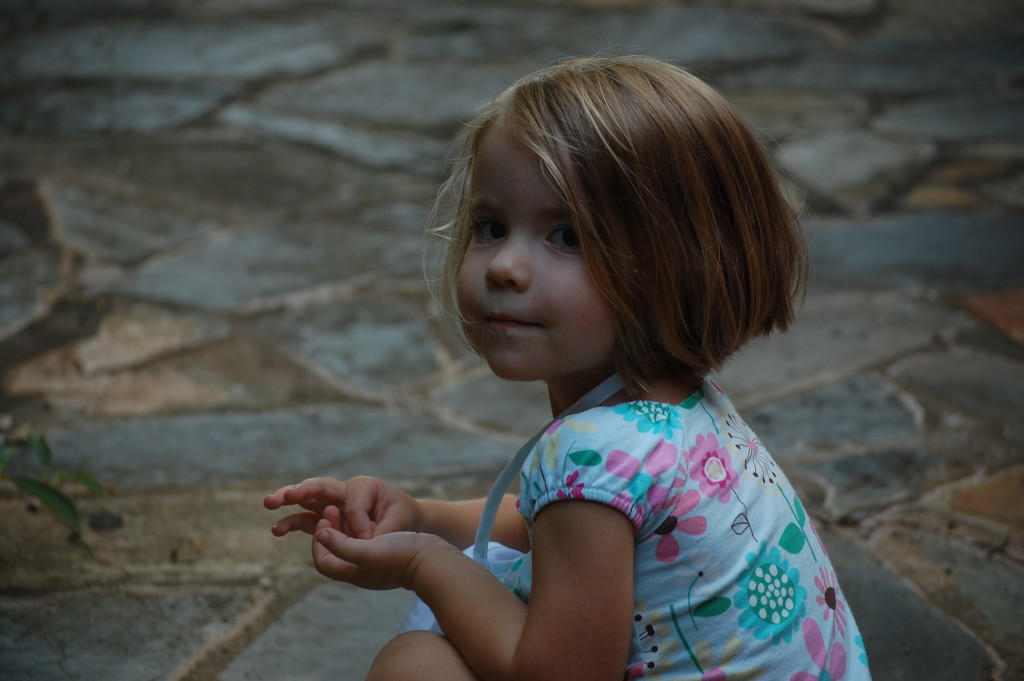 Several times a year my husband works three 15-hour shifts in a row starting on a Friday. After working the amount that most people work in an entire week in just three days, he then works from 5 pm to midnight for several days in a row. I feel badly for him because I know it's tough, exhausting work, but if I'm truthful, I feel really badly for myself, too, because during these interminable shifts, I feel like my work is just as exhausting. Only I'm not saving lives; I'm just keeping four people alive and on a bad day, I fear I am destroying their lives and one day they will end up horizontal on a couch talking to some stranger about how their mom went a little crazy sometimes.
When I had babies back in residency (my husband is a doctor and he really does save lives and do little things like catch cancer), he frequently worked long hours and although it was never fun, I didn't mind it so much. I'd fall asleep with the babies early, or I'd miraculously get them to sleep on their own and then curl up with a good book. Or, back when I actually could have called myself a blogger, I'd write up a post or two to share on my website.
But now when he's gone for these long stretches, I barely just survive. And that is no hyperbole. There have been several times this weekend when I felt like I wanted to run away or in the very least, cry my little, crazy heart out.
I foolishly thought being a mom would get easier, but I'm finding every day that it's just getting more complicated – and a lot more noisy and busy, too.
Maybe it's just because of the kind of children I have or how I've (failed to) raised them. A friend recently sent me a link to an article called "Strong-Willed Children are a Blessing, Not a Curse." I needed the article, but I wondered why my friend thought I needed it. Oh wait. She's seen the tenacity, the colorful, noisy, passionate characters that are my children. My children are very sweet, but they are most definitely more of the spicy variety. Or as another friend put it once, "I have one sparkly child, but you have four." She said this as my children – who weren't even disobeying or being overly wild – were circling around me more animated than a Pixar movie.
I had the pleasure of watching my one-year-old niece recently, and we had a birthday party at Chuck E. Cheese's. The sweet girl had only slept for 45 minutes the entire day, and she's a long napper when at home so I was prepared for a tantrum or two. But nada. Little Ellyn walked around happily taking in all the flashing lights and beeping and buzzing. At one point a toy helicopter that was circling around in a game's plastic bubble case caught her attention. We watched it for a bit, but then I had to keep Thomas from scaling the prize counter so I scooped Ellyn up in my arms, and I vindictively  started gloating. Here it comes. She's gonna blow. I feel a tantrum coming on.
But nope. She waved "bye-bye" to the helicopter all on her own and looked at me with her bright, blue eyes and smiled. She freakin' smiled as I forced her to go with me away from the current object of her affection. Huh?
When my brother came to get her, I told him she didn't sleep much and thinking back to my babies, I said, "She probably won't sleep too much tonight now will she?"
"Oh she almost always sleeps from 8 to 8 or so whether she naps or not."
What the?
Later I was texting my mom, the grandmother of both Ellyn and my four lively, little beasties, and I wrote, "Ellyn is so easy. None of my kids were like that."
Pause.
Ding. New message from Gaba: "I love how different and unique all of my grandchildren are!"
As in easy-going and not-so-easy-going.
I don't mean to throw my children under the bus or come off as thinking I am the only mother in the world with challenging children. I know that's not true. I also know that different children are difficult at different stages in their lives. My Thomas was a very easy baby and very laid-back when he was immobile (oh that glorious, golden baby stage when they sit like happy Buddhas and just babble at the beautiful world around them!). Now he screams and rams into unsuspecting sisters all day long. He throws books when he's angry, but he also gives big bear hugs all throughout the day and says the sweetest things to me like, "You are a beautiful mommy."  Still, I would describe him as "affectionate," "active," "animated," and "expressive," but I wouldn't ever use the word "easy" except maybe when he's asleep.
I suppose what is tough right now is that usually I've had one child in a more challenging phase, but the rest have been more straightforward to parent. But right now everything seems a little complicated.  My oldest is a relatively easy "tween," but it's new to me so that can make it more daunting. And a 3-year-old boy, well, after three girls, I'm just not used to that either. And I have other children who are just prone to passionate outbursts because they are, ahem, the daughters of a very passionate mama.
So life is crazy, and even though I love my kids like crazy, they sometimes drive me crazy, too, especially when there's no one on deck to help me out and my only alone time is at 5 am in the morning or after 10 pm when my nocturnal child finally slips into Slumberland.
My kids are full of life, and a lot of times I love the beautiful chaos or I at least tolerate it pretty well. But not so much today. Today I found myself wishing the Wicker clan consisted of a bunch of boring, (quietly) moaning zombies.
After Mass today, an older woman told me I had a beautiful family, and I wanted to burst into tears at what felt like a ridiculous comment or maybe I wanted to cry out of pure gratitude for her kindness because at that moment I felt like my family was anything but beautiful. My 6-year-old has an annoying habit of desperately needing to empty her bladder in the middle of each and every Mass, but I told her no today because I knew Thomas would want to go and I was just barely keeping him from becoming completely unhinged as it was. This caused her to ask every five minutes if she could go to the bathroom yet. She also kept whispering that she was still holding it in. "I'm still holding it in, Mommy."
"Offer it up," I hissed.
Thomas was flipping through a book of saints, and every picture he saw he pointed to the halo-adorned person and asked in a quasi-whisper (AKA a loud, raspy voice), "Is he a saint? Is she a saint?" And if I didn't say "yes," he would emphatically ask again if this clearly pious person was a saint or not. Clearly, I need to work on catechizing the 3-year-old in the family.
Then Thomas cuddled up beside me where Mary Elizabeth had been sitting and holding in her pee, and she looked at him and told him to move and that she had been sitting there next to Mommy. An older child valiantly moved over (not without a dramatic sigh), so prime-next-to-Mommy-real-estate would open up, but, of course, Thomas and Mary didn't want to sit there. The left side of Mommy is clearly a more desirable spot. So they proceeded in poking each other while an older child sighed (loudly) at their distracting behavior and then proceeded to say, "Shhhh…" in anything but a hushed whisper. I shot daggers at all my kids. I whispered "motorcyle" to Thomas because I had told him good behavior in Mass would result in him picking out an el cheapo plastic motorcycle out of our toy grab bag at home. Enticing him with the motorcycle started out as a reward for good behavior, but now I have no shame in admitting I was using it as a full-out bribe.
Worst of all the priest mentioned at the end of Mass that this was the second Sunday that an altar server had not shown up for his/her scheduled assignment. My Madeline was up there now, but she had been late because clueless Mom had it in her head that Mass was over at the gym today because of our parish's air conditioning issues. I apologized to Father after Mass and explained my mental gaffe, and he was so kind and charitable that I nearly broke down crying again.
Thomas asked me what the Eucharist tasted like and without even considering my answer, I said, "Love."
And I told myself the rest of the day – which had started out with yelling and screeching from both the children and me – would be calm and would convey nothing but love.
We returned home and I was supposed to make my signature scones for a special back-to-school breakfast for tomorrow. Only the chocolate chips were MIA. I called my husband at work – because interrupting a man who is saving lives for the sake of chocolate scones is totally reasonable – and he promised he'd only eaten a few and had put them back where I keep our chocolate baking stash. Eventually, a contrite child admitted she had eaten a bunch. We found what was left (in a bag on the basement floor of all places) and tossed in a few token chocolate chunks into the batter.
Then it was time to share the inspiring signs my older girls had made for the year with encouraging phrases like "If you can be anything, be kind," and "Give your best."
The favorite one of all was the one that read: "You're one smart cookie" because it came along with chocolate chip cookies my oldest had baked in honor of my youngest daughter ending her homeschool career (for now at least) and entering a brick and mortar school. We nibbled on the cookies and then talked about what patron saint each child was going to choose for the school year.
Madeline wanted St. Sebastian since she has a big soccer and basketball season ahead of her and also St. Madeleine because this saint apparently encouraged school girls and is Madeline's namesake. Rachel chose St. Cecilia. Mary asked about this saint's story. I made the mistake of mentioning how she kept singing even as she was dying. Thomas asked how she died.
"She was beheaded," an older daughter said.
"What does that mean?" a younger, uncorrupted child asked.
"Her head got chopped off," said older-but-not-always-so-wise child.
So then Thomas kept asking about why her head got chopped off and who was the person who chopped off her head.
"Was he a bad guy?" Thomas asked.
Well, what do you think, kiddo?
Then Madeline showed him a picture of St. Sebastian alive with arrows in his body.
Just what we needed: More gore for the 3-year-old BOY!
"What happened?" Thomas asked.
"Well, don't be afraid because this won't happen to you, but this is called torture," Madeline gently tried to explain.
Great. Up next: Waterboarding!
I snapped the book shut. "Thomas, this is all you need to know. These people loved Jesus so very much that they were willing to die for him."
Then I quickly changed subjects and started reading about St. Faustina thinking this might be a good fit for Mary's patron saint and knowing she died because of poor health not in some gruesome manner that would attract the attention of our warrior boy. As I read about mercy, the kids started bickering (again). I switched to my theatre voice and projected above the cacophony, but they continued fighting. I forgot all about how our home would be nothing but  a place of love that afternoon, and I yelled.
Then I locked myself in my room. Every two minutes someone knocked and gave me an important update.
"_______ just whipped us with a blanket."
"__________ is going crazy. He/she needs a nap."
"___________ won't help clean up."
"Mommy? Where are you?"
"Let me in, Mommy! I want to be with you!"
"Mommy, can I come in there with you because __________ is being so mean and won't leave me alone."
"Mommy, we finished cleaning up."
"Mommy, are you there?"
And I started to cry. And I wrote an email to our priest (and he's going to probably think I am a wacko). And I Googled that article about strong-willed children and read these words from it over and over:
One Sunday, I was out in the hallway at church with a particularly fussy Andrew, who was about 3 years old at the time. While he was screaming, a sweet elderly woman came up to me and said, "Your kids are so cute."

I glanced down at my screaming toddler, and wondered if she was talking to the right person.

"They have some spunk," she went on, "which means that they will accomplish great things."

I told her that I hoped she was right, and she confidently assured me that she was. Quite honestly, I was a little stunned at her timing. She had seen me come to church week after week, and watched me struggle with my rambunctious children. She knew that I spent more time walking the halls while trying to keep them quiet than actually sitting in the meetings. I did not understand why she had picked that particular moment, when my patience was shot and my child was screaming, to tell me that my kids were full of potential.

As I walked away and pondered her words, my heart filled with hope. Although I was struggling, I had to believe that she knew something that I didn't know. I think she knew MANY things that I didn't know. And, maybe… just maybe… she was the answer to my prayers — a sweet assurance that this stage would not last forever, and that my seemingly impossible children had come to me with strong wills because they would NEED them to accomplish great things later in life. I found comfort in that.

I have looked back on this experience many times since then. I have thought about her words as I have struggled through countless difficult stages with my kids. I have thought about them as I have watched difficult stages fade into sweet stages of understanding and growth. I have thought about them as I have witnessed unreasonable children grow into thoughtful and self-motivated teenagers, whose strong wills are now ingrained into their characters in a way that strengthens them and others. There is now no doubt in my mind that this sweet woman knew what she was talking about that day so many years ago. She knew, as I am now learning, that strong will in a child is nothing to fear. It is a BLESSING.

Of course, those children require guidance. They require extra patience. They require strong leaders (parents) who gently, but firmly, remind them that they still have much to learn — that their way is not always the best way. They require parents who can teach them how to channel that strong will into useful pursuits, which sometimes seems daunting in and of itself.

There have been times in the midst of teaching such a child when I have felt like I was teaching a brick wall. There have been times when I have felt like I was going backwards instead of forwards. There have been times when I have desperately wanted to throw my hands in the air and scream, and times when I have done just that. But there have also been moments when I have felt like I was the student instead of the teacher. There have been moments when I have sat back and watched, in awe of the drive and conviction that is coming from that same child. In those moments, I have seen small glimpses of the greatness that is within them — the greatness that is still in the process of emerging from its cocoon.
And I knew that there's a lot of defiance and stubbornness and tenacity and animation in my children, but there's spunk and greatness, too, that's going to emerge one day.
It's true I haven't had four babies who blissfully slept through the night at six weeks or even six months. I have kids who think they know more than I do (and sometimes, maddeningly, they do). I have children who brim with passion that sometimes comes out as joy and empathy, but it can come out as anger at times, too. I have children who question my every command. I have children who cleverly redirect the lessons I try to teach. Case in point: I once told them a story of two boys playing by a tree in Africa. One always obeyed his father without question. The other was more defiant and was always asking why this and why that. His name was Wicker. Wink, wink. Well, their father told them on this particular day to immediately come away from the tree and to run away from its branches toward him. The obedient one did as he was told and fell safely into his father's arms. The defiant one asked why he needed to do that, and before his father could respond a poisonous snake that had been wrapped around one of the tree's branches struck him.
"The boys were in Africa?" one of my children asked.
"Yes," I replied.
"Well, good thing black mambas don't live in Georgia," the same child quipped.
At that moment, I did not appreciate her insight or the fact that she knew black mambas were venomous snakes indigenous to Africa. I only saw defiance in her response.
Too often I am too focused on the bad, on what is driving me absolutely crazy.
Sometimes all I see is a lack of respect in my children when they don't listen right away instead of recognizing their creative minds are going a million miles a minute. Sometimes I feel like I'm the only mom with children who sass off at times or who fight with each other.
A lot of times I fail to see the silver lining in their tenacity, their passion, their vivacity, and energy. I've had coaches say things about how smart and passionate one of my children plays. I've had a speech therapist tell me one of my kids has an extraordinary mind. I've had a homeschooling friend who taught one of my daughters in a co-op talk about what a passionate, focused artist my child is. I've had people comment on Thomas's big and loud guffaws – as well as his big and loud screams. I've had several teachers comment on my children's kindness or leadership skills.
My children sometimes drive me crazy. Their obstinate natures drive me crazy. Of course, they need to be taught and guided, but I don't need to break their spirits in the process. I wouldn't want to because as much as I get exhausted and overwhelmed and wish mothering was easier for me, I know in my heart that defiance can plant the seeds for strength and encourage. It can later manifest in the young adult who isn't afraid to stand up for her pro-life views. It can blossom in the girl who says no to the boy pushing her past her comfort zone in the trenches of dating. It can surface in the athlete who gives her best on the playing field – and in life. It can come alive in the child who kisses her mom's tears away and says, "I'm sorry, Mommy. Today has been a tough day. We can all try harder."
I also know that someone else's child who might seem easy to me might push her poor mom's buttons. The grass is always greener…yada, yada, yada. Motherhood isn't supposed to be easy for any of us. On the contrary, it's supposed to be anything but. What motherhood is doing for me is liberating me from a life that surely would have been more about Me, Myself, and I rather than the Holy Trinity.
Sacrificial love doesn't come easy for me. God knew I'd need something to humble me.
First, God gave me marriage. It was so much easier for me to be selfish when I was single. Now I'm not suggesting single people are more selfish than married folks; I just personally needed an extra push in the direction of holiness.
When I was on my own, my priorities were more worldly: Get a good job. Buy those chic, chunky espadrilles. As a spouse, my priorities have changed (although I still have a penchant for a cute pair of shoes). I'm living more for eternity. I frequently find real happiness when I look beyond myself and what the world has to offer and fix my gaze on making my husband happy.
I thought I was getting the whole holy thing down pat – respecting and loving my husband and biting my tongue when he left dirty laundry on the bathroom floor. Saintdom, lookout. Here I come!
Then I became a mom, and I realized there was a lot more to learn about giving until it hurts. And lately, there have been more difficult lessons in this constant emptying of self. With my husband working long hours and my kids getting antsy and being overtired from soaking up the last drops of summer before school's back in, they have been, at times, driving me to the brink of absolute desperation.
I can't do this, I think. But I can and I have…over and over. And I will do it again. Over and over.
My kids also are driving me toward something else besides a non compos mentis state. They are pushing me toward the recognition that yes, truly the very traits that make me want to poke my eyes out such as their indefatigable strong-wills, passion, and sensitivity are the very things that will, as the wise woman in the article above recognized, give my children spunk – but also towards the realization that "easy" kids wouldn't have softened my hard edges. "Easy" kids wouldn't have forced me to let go of my perfectionism, my ideals, my own wants and desires. "Easy" kids would have been, well, too easy for someone like me – a person who struggles with pride and wanting everyone to see me as having it all together when I clearly don't.
I have an aunt who is one of the most faithful women I know. I'd assumed she'd always been like this until we started talking one day and she admitted she'd turned away from her faith for a long time.
"What caused you to change?" I asked.
"Being a mom to four kids under 5," she said. "It brought me to my knees."
This is what motherhood has done for me as well. It has brought me to my knees. It has become a very real way of me expressing God's love. It has given me never-ending opportunities to grow in holiness. It has led to a life of authenticity – where I live a very real, messy, and life in front of others in my imperfect humanity but reclaimed through Jesus. It has handed me a "get out of jail" card and a life that is helping – tantrum-by-tantrum, defiant child by defiant child – to free me from my self-seeking, shackled ways.
Not too long ago – although it feels like eons ago – I had the very rare (more like once-in-a-mom's-lifetime) opportunity to go clothes shopping with two close friends. I walked through a clothing store full of beautiful garments, vibrant colors, and varicolored fabrics that looked as if they were spun from Nepalese saris and were as soft as clouds to the touch. Each of my friends and I wandered around the store on our own, sifting through all the beauty. Then we reconvened in the dressing rooms where we participated in a fashion show for one another.
We ended up trying on some of the same things, and something struck me (other than the fact that there was no need to rush in the dressing room because my friends weren't going to throw a tantrum or have an accident): We all had uniquely shaped bodies and what looked lovely and flattering on one of us ended up looking just okay on someone else. If I had been alone and had witnessed some stranger waltz out looking like Aphrodite while trying on something that I had just discarded to the "Definitely NOT" pile on the account that it looked like a trash bag on me, I probably would have immediately looked at my own body in disgust and blamed it for its inferiority to that other woman's body. But not during this particular shopping trip. Maybe it's because I love my friends, and I know they unconditionally love me. Maybe it's because I see my friends as beautiful and in their presence, I feel good about myself and what I have to offer to our friendship. Whatever the reason, it was really enlightening for me that as I slipped into myriad clothing – some that looked good on me and others not so much – I didn't blame my body for not looking as nice in that flowy kimono top as it did on my super petite friend. Nor did I get upset when I saw a dress that immediately brought Sir Mix A Lot to mind when I tried it on (I like big butts and I cannot lie. Forgive me for quoting Sir Mix A Lot),  look quite flattering and modestly chic on my lovely, athletic friend. There was nothing wrong with any of our bodies; they were just different. And if something didn't look quite right on one us, it wasn't our fault or our flesh's fault – it was the cut of the dress or the shirt that just didn't work for us.
A few years ago I needed a dress for a cousin's wedding. I found a beautiful coral dress with what I thought would be a flattering cut. I ordered the dress in two sizes. When the package arrive at my doorstep, I could not wait to try it on. I knew coral was a good color for my complexion and the dress had looked so perfect in the catalog. I tried on my typical size and discovered that the dress hugged my Sir Mix A Lot (sorry again) bum way too tightly. Ugh. Yet, the top portion of the dress looked perfect on me, and it really was such a pretty color – the shade of a fiery sunset. Well, surely the bigger size will fit right. Indeed, it did fit my bum just fine, but it hung way too low on top, and I immediately began to lament my mismatched curves. I have the derrière of an hourglass but the top of an isoceles triangle. I tried the dress on for my mom and my husband. They didn't feel it was flattering on my figure either, but they blamed the cut of the dress whereas I cursed my figure. I also tried the dress on in front of my oldest daughter who just happened to be in my bedroom when I decided to engage in another ritual of self-punishment.
"That dress is too tight on your bottom, Mommy!" she exclaimed as I examined my rear side in the full-length mirror.
I smiled and nodded. And heroically held back the tears as I slipped out of the dress silently, once again, cursing my body.
Later when a friend asked me if I'd found a dress for the wedding, I recounted the horror of trying on those two dresses, but something slipped out of my lips that I hadn't realized at the time as being the truth. "There was something wrong with those dresses. They're just not cut for women with a strong backside or any curves on the bottom." Sure, the model had looked good in the dress but other than the fact that she was probably in her twenties, she was also built in a straight line. There was nothing wrong with her figure, and the dress was cut just right for her. But there was nothing wrong with my figure either, and the dress really and truly was not made for someone with my natural proportions.
But so often we women blame ourselves when something doesn't fit right or look good on us. Or we buy jeans that are a tad too tight with a promise to ourselves that we will work harder and go Paleo (again) so that the jeans will fit in a month or two. Then we spend the next month fantasizing about doing a million crunches and the day the jeans hang loosely on our body while berating ourselves for the fact that the jeans still don't fit. We should never buy anything for the "someday" when we will be five, ten, 20 pounds thinner. We shouldn't buy for the day when that tiny tummy bulge vanishes and the LBD hugs our bodies in all the right places. We can't buy for the fantasy. We have to buy for the reality.
I've also noticed that sometimes I am afraid to buy a really beautiful piece of clothing, and it's not just its price tag that might be deterring me. So instead I buy a bunch of loose, cheap clothing because at some level I think that this aging, mom-body of mine doesn't deserve something beautiful. I don't want to mess up the white sheath dress that fits me just right with all of my gunk (and, yes, the gunk that comes with being a mom to little, messy kids). Maybe I finally convince myself to buy the dress, but then I relegate it to the dark recesses of my closet only to be worn when I feel worthy of its style and delicacy. That's rubbish. Why not pull out the dress for Mass or brunch with family? Don't save things for a rainy (or thinner, more beautiful) day. Don't live to look good – live to feel good. That starts from the inside out. How has hating your body or even just a part of your body (your flat chest, your scrawny arms, your tubby tummy, your big thighs) ever gotten you anywhere? If something doesn't fit right, blame the clothes, not your natural design. Buy and wear clothes for the life you're living, not the fantasy life you hope to one day lead or the life you once lived when you were, let's say, 20. Be realistic with yourself and your figure. Treat yourself with kindness. And remember life is a lot be a lot like a good dress. A dress doesn't wear you. You wear the dress. A life isn't meant to be wasted or held hostage for the day things magically change. A life is meant to be lived. So brave those florescent, dressing room lights. Bring a friend if it helps you to see the uniqueness of the human form and to appreciate your own body. Keep searching for the right dress, the great pair of jeans, the feminine midi skirt that is right for your beautiful body. Surround yourself in beauty every day, and know that you are absolutely, unabashedly worthy of it all.
More Posts from Kate's Blog...