Because I just need something to laugh about…
What do you get when you mix a house full of girls and a very patient canine companion?
A fairy dogmother!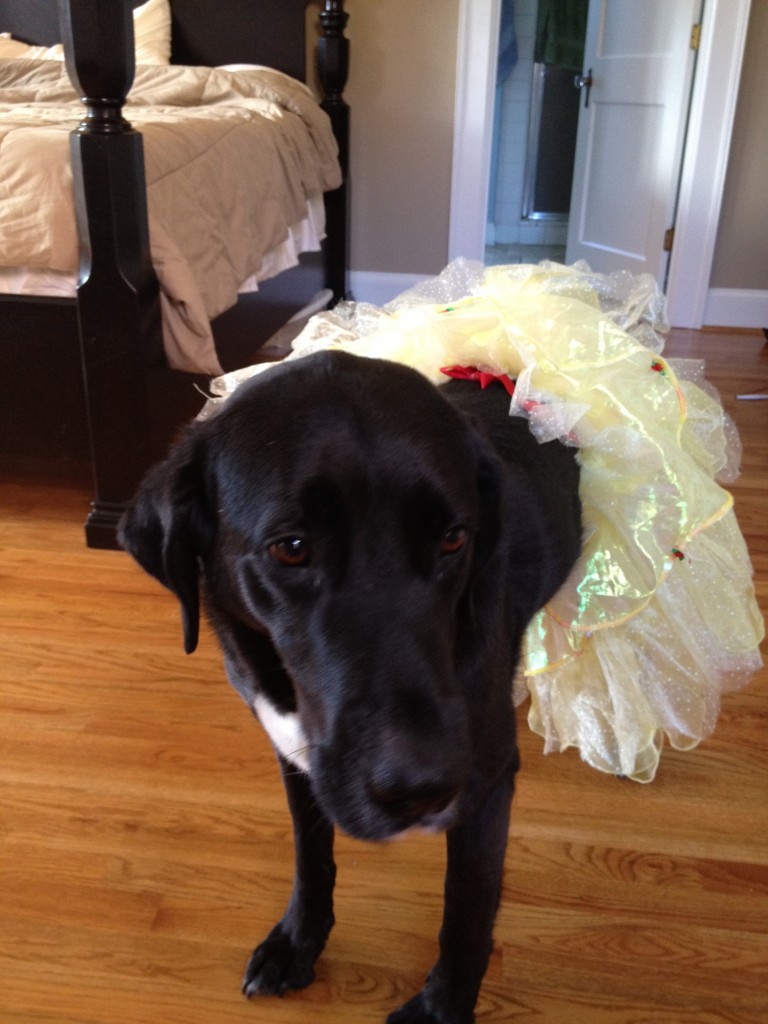 When your kids won't sleep, when your OCD rears its ugly head, when you try to be gracious and kind in light of your obsessiveness, when someone hurts you, when you feel like you can't do anything right, when the lettuce you buy and toss into your family's taco salad tastes really bitter, when you feel all hormonal for the first time since you gave birth to your fourth child, when you have a child with a big bump on her noggin because another child "accidentally" slammed a door on her head, when a child throws up all over your minivan on the way home from soccer practice, when your husband is working late at night and you miss him, want him to embrace because you know in his arms you find unconditional love, when you step on some stupid (and sharp) toy during cleanup time and cut your foot, when you feel like you're having the worst Lent ever, when you can't decide what God wants to do with you and you're tired of trying to figure it out, when your homeschool operates more like a heated dispute resolution, when you wonder how you could have felt so high and filled with God's love and acceptance just a few days ago but now just feel as icky as that high-chair crud you never were able to scrape off from the longago time your toddler was eating there, when you can't make your mom feel better, when you miss your husband, when your melancholic child's constant tears make you feel like you could drown right along with her in sadness… This is when a silly dog, a tutu, and giggling children are grace. Grace that you grab a hold of and then smile and laugh and tell yourself to snap out of it because you – despite your own shortcomings, your children's shortcomings, the unswept floors, the worries swirling in your mind – are living nothing short of a lovely life just east of Eden.