{Remember to enter to win a copy of Cravings: A Catholic Wrestles with Food, Self-Image, and God
by leaving a comment after this post. Contest closes tonight 8 p.m. EST.}
I've obviously fallen off the blogging bandwagon. This dearth of posting has mostly been a fruitful experience. I was flipping through a magazine the other day that revealed survey results showing just how much time the women surveyed spent dabbling in social media each day. The results seemed shocking to me because I could not remember the last time I'd popped in on Facebook. I recently did post a few shots of my little man because who could resist sharing this bookish look with friends?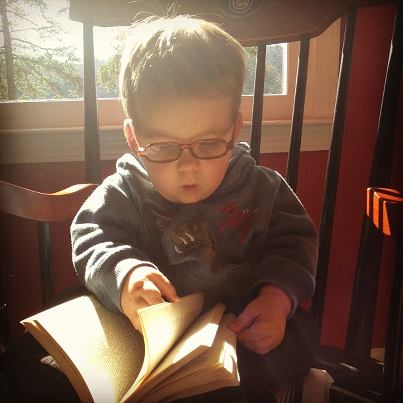 (Since a few people asked, those are just doll glasses my dad slipped on him. He loved wearing them though.)
I also caught up with a few friends and their growing and changing babies. I spent about 30 minutes perusing photos and status updates before logging off. It showed me the good that can be found in social media: how we can quickly spread prayer requests or disseminate photos of our children to loved ones near and far.
Yet, I also know that not so long ago I was spending too much time online – whether I was blogging, on Twitter, or engaged in some other social media outlet. When I talk about my need to cut back, I do not intend to make others feel guilty. We all have different sleep needs, temperaments, working arrangements, husbands, and children. All of this comes in to play when we're discerning how much is too much. I have my own personal litmus test when it comes to gauging whether or not I should be logging in more or less time online. When I find myself getting twitchy or anxious or when I realized that I was, however innocuously, gently or absentmindedly, shooing a child away while I wrote something to encourage other moms to savor motherhood and their little ones (irony!), I knew it was time to take a step back. I'd also been experiencing some severe symptoms of burnout. I still am in many ways and sometimes wonder how I had ever time to write as much as I used to since I'm an effective time manager and still have trouble keeping up with laundry, controlling clutter, and homeschooling. I'm still trying to figure out what has to give or what I need to do to get through each day (more prayer, more peace, less stress!). Finally, as I continue to discern our homeschooling future, I knew I never would want to stop homeschooling so I could write or blog more. First things first.
But last night I realized I'd overlooked a benefit that blogging in particular offered me. I was enjoying my monthly book club soiree where there's more wine-swilling and girl-talking than erudite book talk. This month's selection, The Light Between Oceans, was beautifully-written and a definite tear-jerker. Read it, weep, and drown your sorrows and contemplations in that glass of vino.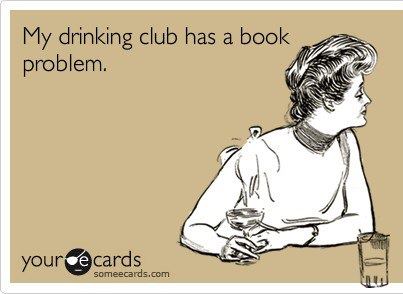 I was yammering on about some of my latest insecurities, which, sadly, includes the size of my bum. (Curse my vain wretchedness now, o faithful remnant!) I've been back to running for months now and have been frequently logging in 20-plus miles a week while also keeping up with my strength training routine; yet, the scale has not budged. My weight has not fluctuated at all; it goes neither up or down. I have literally weighed the same amount with a .2 pounds attached to it for over a month now. I only weigh myself once a week, and I probably should ditch the scale altogether as I did in my eating disorder recovery days. However, I've been reluctant because I really am trying to focus on health. But that's the thing. I am healthy. So what if my body is holding onto those last seven pounds? I counsel people over and over to stop thinking that losing those last [insert your own magical number] of pounds will somehow make you happier, better, or more in control. It's a blasted mirage! I know this, so why am I having trouble getting over it? Why are these relics from my eating disordered past haunting me?
I feel great running again. My mood has definitely experienced a boost, although I still have my anxious, insecure moments that make me feel like a teenager again. Lately it's been a battle against my bum and me. I had a fleeting moment of derrière security when one of husband's female colleague complimented me. I shared this with my wonderful girlfriends, who don't judge me, and immediately regretted sharing it and then joked, "Don't tell my secret. I'll never make peace with my body or anything."
I don't want to be one of those obnoxious girls that is blessed beyond measure who always has something to lament about or has to tell "glowing" stories to make her look better (or thinner or whatever). Nor do I want to be mired in hypocrisy. I feel called to help women reclaim the beauty of creation and to help moms ditch the attempts to be the perfect mom and just enjoy their children and motherhood. I need to try to live that way most of the time, then.
Although my "making peace" reference was meant to be funny and we laughed, later that night I considered that the image I portray online, while mostly authentic (no one is going to air all their dirty laundry, not even self-deprecating me), also holds me accountable. When I write about what I'm trying to do, it gives me the incentive to keep trying to do just that. My blog covers myriad topics but at its heart it's about finding God in the trenches of motherhood as well as working through your spiritual doubts, being a "good enough" mom, seeking a perfect union with Him rather than trying to be perfect in everything you do, keeping a sense of humor, and, yes, making peace with my body and all of those parts of me I wish I could change or have not respected or accepted as I should.
We all need personal accountability. My blog "personality" offers me this. In a similar way, I recently felt sheepish after honking at someone who cut me off since he very well could have seen my "Choose Life" license plate before he whipped in front of me since he had been closely tailgating me. I should have turned the other cheek. That "Choose Life" license plate isn't just about my pro-life views. It's about the woman I am called to be.
The same is true about this blog. I've always wanted to be honest here – to admit I have tough, downright disastrous days. Yet, I've also always tried to use my words (and the lessons learned from my own stumbles and struggles) to encourage and edify. I've been dumping on friends a lot more lately. I'm so grateful to have finally found some real, treasured, genuine good friends here. But I need not overwhelm them with my impassioned speeches or melancholic leanings. Lately, I tell the same stories over and over. I expose myself and make myself vulnerable by sharing my own insecurities. This is sometimes a good thing, but they don't need to be the depository for every whim and emotion I experience.
Writing is strong catharsis for me. It's cheaper than therapy. It keeps things in perspective. And it holds me accountable, especially when it's shared in the public forum rather than in the innermost pages of my journal. It reminds me I have to live up to this Catholic woman image who believes in the dignity of herself and everyone she meets. It means I ought not to incessantly complain or vent about my real or perceived imperfections. Likewise, it demands I don't share unnecessary anecdotes or stories about myself or my children just to make it seem like I'm doing a "good enough" job. The words I weave together, the conversations that flow from my mouth cannot just be about me. First, I need to reciprocate, especially with those in-the-flesh conversations. Talk less, listen more. Don't be afraid of silence. Don't fill the air in an attempt to come off as the girl who knows it all. Second, I must strive to share about the life I'm called to live as well as live it. And if writing in this space about the person I want to be when I grow up helps keep me on track, then it's worth carving out a bit more time for it.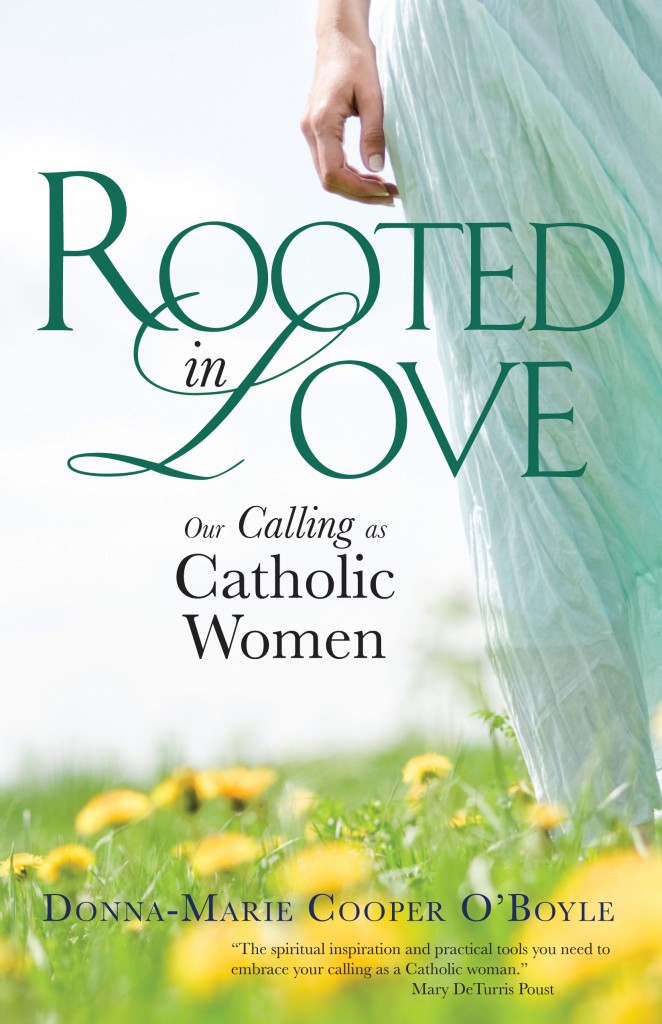 Not too long ago I had one of those days Alexander
has – a terrible, horrible, no good, very bad day. I can't really say what happened to make my day turn out so lousy. Nothing devastating happened to me personally, although loved ones I knew were suffering from some crushing news. I don't remember if I stubbed my toe or if the kids were bickering more than usual. What I do recall is the visceral feeling of depletion and defeat that was on the verge of swallowing me whole as I sat on my kitchen floor with a fussy baby clinging to me while I watched a cloud of dog hair studded with crumbs drift along like a tumbleweed in an abandoned desert town.
Life was overwhelming at that moment. The tearful baby, the mess on the floor were proof that I could not keep up with my house, the homeschooling, my children.
Flailing along on the edge of burnout was bad enough but what was worse were the feelings of guilt that here I was living just shy of Eden while others faced real suffering, including family members with debilitating, chronic pain and cancer. How could I feel even a shred of despondency while living in a beautiful home, married to a wonderful man, and being the mother to four healthy, energetic children?
Recently, a caring friend of mine invited me to help serve dinner for a single mom and her three children who were homeless because the mom couldn't find work. This mom had a real reason to be overwhelmed. Meanwhile, I was playing the world's smallest violin.
Or was I?
I once had a dear friend tell me something I've never forgotten. This friend had faced a mother's worst nightmare. She had watched her child suffer surrounded by a maze of medical tubes only to die after several months of being in the hospital. The experience crushed in her in many ways, but she also confided in me that as difficult it was to lose her sweet girl, she also had never been more aware of God's grace than at that tragic time in her life. On the other hand, the daily struggles – what seemed like insignificant, toothpick-like crosses – could really weigh her down and sometimes made her feel like she was alone and even abandoned.
As an American mother married to a kind, hard-working husband with a great job, I live a charmed life and I give thanks for all that I have, but I also know that I, like other mothers, do suffer in small yet significant ways. I was recently persecuted – that's a strong word, but it's true – for the size of my family. I wanted to look in to the narrowed eyes and tell this person that a family of six is paltry and that I'm a slacker compared to many of my friends who are bursting with blessings. Instead, I kept quiet and used every ounce of self-control to keep the tears at bay and to steady my voice as I spoke.
Yes, I suffer from sleep deprivation, feeling like the odd woman out or the old woman in the shoe with so many children she didn't know what to do. I feel inadequate at times, overwhelmed, fearful, But I'm afraid to admit it.  Healthy moms of healthy children who have a house over their heads and all the comforts they could desire don't feel like they should ever have anything to complain or grieve about so when they do have a less than perfect day, not only do they feel sad and overwhelmed but they feel guilty for feeling that way. We don't want to complain of feeling persecuted when there's bride burning and other horrific things happening in the world.
Our children are our blessings. Our husbands our rocks. In the United States, we (mostly) have the freedom to practice our faith. We have enough money to pay the bills. Ergo, we have no right to lament when the toilets overflow and flood our basement because at least we have modern plumbing. We better not ever resent those nocturnal children of ours and our interrupted sleep because at least we have healthy children. And don't you dare admit that your preschooler sometimes drives you crazy with her irrational requests. Don't sweat the small stuff – like the new glittery-pink graffiti a child added to one of the few pieces of new furniture in your home. People are more important than things, after all. And is another potty mishap – maybe a nuclear diaper or a puddle of pee on the couch – really that big of deal?
Yes, sometimes it is. For some of us mothers the call to holiness is not about enduring dire suffering in the form of abject poverty, disease, or serious religious persecution. Sometimes it's subtle eye rolling in your direction for trusting God or buying into the "fantasy" of faith. Every day it's a slow dying to self. It's mopping up toilet water from the basement floor. It's folding laundry day after day. It's sleepless nights. It's giving up blogging or any other hobby to make more time for your family. It's being proud of the small village you're raising and overseeing on a daily basis.
Do you know what women inspire me the most? They're not the moms who pretend they love every minute of being a wife and mother. They're not necessarily the moms who flaunt enviable domestic prowess. They aren't the moms who have half a dozen children or more and make it look easy. They're the moms who aren't afraid to show you that it's hard. They are the moms whose children might go out in public looking like ragamuffins because combing unruly hair is less of a priority than reading lots of storybooks or being responsive to a needy baby. They are the moms who, though they stumble, rise with grace and continue to put one foot in front of the other even when they're tired, frustrated, or frazzled. They're the moms who say with their lives, "This is tough, tough, tough work, but it's worth it. I love my kids more than life itself, but they sometimes drive me nuts. I feel overwhelmed some days. I'm scared sometimes and question things, but in the end I trust.  I can't do it all, and I won't pretend to. But whatever I do try and do I will try to do well. And when I don't do anything well, I'll sometimes sit on the kitchen floor and cry a good cry before getting back up again and finding my own brand of holiness in sweeping a messy kitchen floor while holding a cranky baby."
They are the moms who accept where they are and what they are. They're not always hauling around big, obvious crosses, but they do sometimes suffer nonetheless. And they recognize that each moment in their life – whether they enjoy it or simply must endure it – is "best and holiest thing"* that could happen to them. They are not flashy heroes, but they do practice heroic virtue.
They are rooted in love; they are rooted in God. And when the messes, exhaustion, wayward children, plumbing malfunctions, and profusely shedding dogs seem too much to bear, they're not afraid to cry out and ask for help.
–
This post was not only inspired by a tough day in the trenches but also by this quote in Donna-Marie Cooper O'Boyle's newest book Rooted in Love: Our Calling as Catholic Women
:
"What God arranges for us to experience at each moment is the best and holiest thing that could happen to us. Every moment we live through is like an ambassador who declares the will of God, and our hearts always utter their acceptance. We can find all that is necessary in the present moment….At every moment God's will produces what is needed for the task at hand, and the simple soul, instructed by faith, finds everything as it should be and wants neither more nor less than what it has."

Jesuit Jean-Pierre de Caussade* (1675-1751), as quoted in Chapter 7: In My Struggles
About the book: Donna-Marie marbles plenty of personal stories into this encouraging volume and closes each chapter with discussion questions as well as a prayer. Rooted in Love
is a  gentle invitation to embrace your calling as a Catholic woman.
My Advent gift to you is a chance to win a copy of the book. Leave a comment below to enter to win. Contest ends December 15th at 8 pm EST. If you share this post on Facebook or Twitter, you'll glean additional entries. Please leave a comment for each separate action so if you share on FB and Twitter, leave three separate comments (one for your general entry, on for FB, and one for Twitter).
Follow Donna-Marie along her Rooted in Love blog tour by visiting the book's website.
To learn more about Donna-Marie, please visit her main website.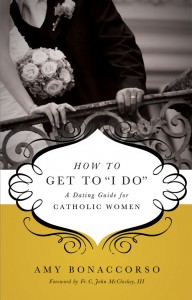 Back in March at the Behold Conference I had the pleasure of sharing a few conversations with Amy Bonaccorso. She's the author of the award-winning book, How to Get to 'I Do': A Dating Guide for Catholic Women. (Full disclosure: I have not yet had the opportunity to read Amy's book, although it is on my to-read list with about a million other books. So many books to read yet so little time…)
Despite the fact that I've been blessed enough to snag my "I do" – it's been almost 10 years since my husband and I exchanged vows – Amy and I really connected because I mentioned how hard it was for me to find a good, Catholic man to marry. And so I ended up with a very good, non-Catholic man. Some might say I settled and if settling means marrying an incredible, selfless man that makes me happy day after day than that I did.
Amazon's description of Amy's book says this: "Forget about Prince Charming–he doesn't exist–but plenty of good men are waiting for a woman like you to throw away the checklist of idealized mate material and settle down with a real man."
Well, when I was single, I was bound and determined to find my own Prince Charming. Not only would he be dashing, witty, kind, brave, a good provider, but he would be Catholic – the verb and adjective kind. A man who loved his faith and lived it. Now I briefly dated a few nice guys and several jerks in my quest to find my Catholic knight. Then I started to hang around my campus's Catholic Center (there was no Catholic Match back then), and I flirted with the few single Catholic guys there were and was just so tickled when one of these guys who was a regular daily Mass attendee – a guitar player to boot! – asked me out on a real date. Because he was Catholic and I'd been praying to meet a Catholic guy, I forgot everything else on my mental checklist. I told myself this was the man I was supposed to be with. No matter that we fought a lot and that I wasn't very happy when we weren't attending Mass together or going on a run (another interest we shared). Our relationship ended very badly, and I still continued to pursue him for a few months despite how he treated me and was frankly rather stalker-like, because the truth is, there weren't tons of available faithful twenty-something Catholic men in the South where I grew up. I thought he might be my only chance.
In chapter 7 of her book, Amy discusses "growing outside of yourself." She explains this phrase in-depth in this post, but here's a quick snippet or two:
"Ideally, Catholic women want to find a Catholic man with good character, of course. It doesn't always fall into place like a puzzle though…sometimes there is work and compromise involved. This reality is not always discussed in the Catholic literature, but real life is oftentimes messier than idealized dating guidelines! Keep in mind that the majority of the 'courtship' books sold to Catholic singles at events are written by people who have never been married or by clergy. I believe these intellects are genuinely trying to be helpful, but much of the advice is simply too idealistic to be applied to real life 100% of the time."
She also writes,
"Sometimes, our own thought patterns can block us from finding a suitable spouse. Have you considered that maybe God is putting someone who is suitable in your path…but you are too rigid in your thinking to see him? "Growing outside of yourself" can be the missing link."
After the bad breakup, I swore off dating for over a year and decided to go to law school. I'd never thought of becoming a lawyer, but I was preparing to attend Notre Dame Law School largely in part because of the higher ratio of Catholic men. Ironically I found myself on the campus when I had just been reunited with the man who would become my husband and spent a lot of time praying at the grotto about what to do about this heart of mine that seemed to betraying me by falling for a non-Catholic guy. I remember my dad joking with me that was it really necessary to pay $20,000-plus to land a Catholic spouse when I had a great guy right in front of me who was crazy about me? And this came from the dad who married his Catholic high school sweetheart and had always encouraged me to look for a man who would share my faith.
No, entering a mixed marriage wasn't a part of my plan, but it was a part of God's.
I won't say it's always been easy. I'd encourage single Catholics to pray and seek a Catholic spouse, but I'd also encourage them to be open to God's will and to dating people who may not be their vision of Prince Charming (or Princess Charming). Likewise, I'd encourage those who did marry within the Church to be supportive of those in mixed marriages. It can be lonely. You can feel like you don't really fit in anywhere because your non-Catholic friends don't understand the big deal; yet, you may feel like an outsider with your Catholic married couple friends. When you go through periods of spiritual dryness, which we all do, your heart aches because you wish your spouse could encourage you. When you hear about other couples praying together, you wish your prayer life with your husband consisted of more than just him joining in on family prayers like mealtime blessings. I once said it's strange how one of my life's greatest blessings – marrying an incredible man who makes me laugh, provides well for our family, is a great dad, and is generous, handsome, witty, and kind – is also my heaviest cross. I long for his conversion, and I am powerless. But, again, it comes back to God who is all-powerful. He is a revolutionary. I wrote that recently in another post, but it's true. Marrying a non-Catholic has challenged me like nothing else to trust, to be not afraid, and to believe that God is a mover and shaker. He changes things. He may not change circumstances, but God can change me, my husband, anyone.
I don't like to write about this much because my marriage is such a personal thing, and my husband is also a very private man, but I know it helped me to find someone like Amy who understood my predicament and was not about to judge me or how faithful I am or was when I decided to tie the know to someone who wasn't part of the Church. Maybe my honest sharing will help someone else out there.
Also, Amy recently invited me to participate in a live web chat on this coming Monday, April 23rd at 7 p.m. EST. The chat will be focusing on "growing outside of yourself," and a priest will be offering his insight as well. The web chat is video-based, so be sure to have your web cam ready and have the latest version of Flash installed. You do need to RSVP/register for the free event here. Hope some of you will participate!