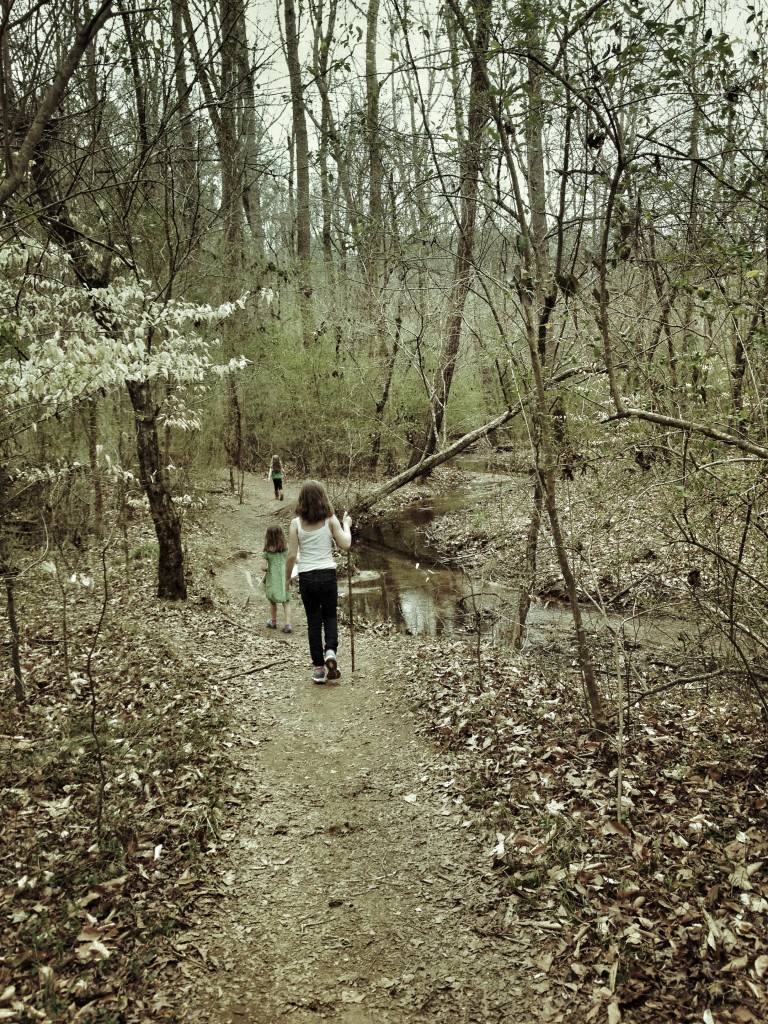 As you watch your oldest daughter walk ahead of you, you start to think about how the older she gets, the more you start seeing pieces of yourself in her. Some of the pieces are smooth and beautiful like the way she still brings you flowers just as you bring her meal after meal. But sometimes the pieces are imperfect, rough shards. And yet, your child remains lovable in your eyes. She is human, of course. Like you, she isn't always likable, but she's always, always deserving of love. It is this realization that makes it easier to love yourself and to remember that Christ sees the good in all of us.
She skips ahead to chase a bird. And you think of the birds in the air. "They do not sow or reap or store away in barns and yet [the] heavenly father feeds them." Your child is so much more valuable to God than any bird.
Later that evening you find her asleep. You see the angel in her now, and you have no doubt she is a gift from heaven.
Your children are God's children. And so are you. You belong to God and are loved best and most by Him.  God has entrusted you to raise and love your children. At times it's daunting to have your child's well-being placed in your care. But with God's as your helpmate, you're up to the task. You kiss your child on the forehead. Her eyelashes flutter, she sighs softly, and as she sleeps you whisper a prayer: "Lord, I hand my child over to you. You are her true parent and I'm only a guardian. Help me to love her the best I can when I falter (again and again), please fill in the gaps. Amen."
–
I'll be speaking about Holy Week and Easter during my monthly radio gig on Relevant Radio. Hope some of you can tune in tomorrow at 7:30 a.m. EST!
Murphy's law of parenting: Tell someone your 3-year-old is a pretty easy 3-year-old and rarely has tantrums and that easy child will unleash her inner, barbaric beast. Said 3-year-old threw a tantrum of epic proportions during a recent Target trip. About a week later she was screaming her little head off and writhing like a skilled breakdancer busting out the worm. The amazing thing is she was managing to pull of some pretty impressive dance moves while sitting in a double jogging stroller. I'd promised to take the older girls on a short jog around the neighborhood. Little sis wanted to tag along. I knew her legs would get tired, so I wisely brought along the stroller. Sure enough, her legs grew weary. Two feet from our driveway. I plopped her in, and she said she was hungry. I'd just fed her a large school of Goldfish, so I told her she could have an apple. She didn't want an apple. She wanted a granola bar.
"Well, then you're not truly hungry," I insisted.
"I'm hungry! I want a bar! I don't want an apple! " she screeched. (If only Eve had been as adamant with the serpent.)
"C'mon. Let's just go," one of her big sisters suggested.
So off we went.
Within seconds of jogging, 3-year-old started screaming that she wanted an apple.
"But," I spluttered. How do these little people leave me so utterly flummoxed?
"I want an apple now!!!" she wailed.
I started to remind her that she hadn't wanted an apple just a moment ago, but I know by now that reasoning with a little one who is beside herself and distraught at the cruel injustices of the world is completely futile. Yet, I continually find myself trying to reason with my children.
On we ran, two big sisters huffing and puffing, and one child screaming more loudly with every step. When the screaming didn't work, the worm gyrating started. I felt my heart begin to race, and it wasn't because we were running at a quick clip. I was getting angry. My jaw clenched. My hands gripped the stroller so tightly my knuckles started turning white. An older woman walked by us and stared at the explosion I call a preschooler in my stroller. When my eyes met hers, she smiled and said, "You have your hands full." Her tone suggested I was completely insane for attempting a run with a feral beastie and not to mention two little girls jogging along beside me.
At that moment, I wanted to do everything I could to Stop. The. Screaming. Right. Away. I parallel parked the stroller on the side of the road (it's much easier for me to park the stroller in this manner than my minivan), and I was about to scream back at my daughter and demand she stop crying about the stinkin' apple and that she was being ridiculous and unfair to the rest of us when something softened inside of me. Maybe it was the pitiful sight of her tear-streaked face and her cheeks flushed with more anger than I was even feeling.
This was not about the apple anymore. It wasn't even about a physical hunger anymore. My sweet, irrational, and worked-up girl was emotionally famished. Her behavior was simply asking, "Do you love me even when others stare at me with fear? Do I shame you? I don't want an apple. I want you, your love, your acceptance, and your empathy – or at least sympathy – in the wake of these big, scary feelings."
So I looked at my sobbing girl and met her earthy, green eyes with my own and said, "It will be okay. You'll be okay. I know you're hungry. I know you want an apple, but I don't have an apple right now. I love you though. Very much."
In my mommy dreamland, she would have instantly dammed up her tears and broken into a grateful smile. The reality is she carried on for a bit longer, but she did eventually settle down. And I had no remorse as I would have had if I had acted out of fear rather than love.
Sometimes when my children behave irrationally or when I can't control them or get them to do what I want them to do, I respond to their behavior from a place of fear. I get angry, or I bark orders. Maybe I harden my heart when a child is tantruming instead of simply ignoring it. Kids can sense the hardening. I'm afraid that their undesirable behavior is a sign that they are spoiled or that I have failed them as a mom. Or that they are going to grow up to have no impulse control. Or that they are too much like me with my big emotions and superfluous passion. I coerce. I threaten. Sometimes I've just cried at the despair of it all. I have no power over these children of mine.
But being a mother is not about being powerful; it's about doling out love even when you want to be stingy with it because you're tired or your child is driving you absolutely bonkers. Yes, children need boundaries. They need some discipline, some guidance. However, what they really need is unconditional love. They need a safe place and safe arms to fall into when they're overrun with emotion – however irrational.
One of my children in particular needs me to acknowledge her feelings even when they're less than desirable feelings (like being angry at her sister for simply sharing the same air she breathes) and to affirm her. I know you can make the right choice. I know you can work through this in a loving way. And she can and often does.
Sometimes I have to say the same things to myself when I feel my jaw clenching or when I'm on the verge of unleashing what we jokingly refer to as the tsu-mommy. The tsu-mommy comes out when the clutter and messes that living with several littles brings upon our house push me over the edge. Instead of gently directing and guiding cleanup time, every once in awhile the tsu-mommy sweeps her arms across a cluttered bathroom counter or play area and sends items flying. Let it go, you say. I'm working on it. Very much. But clutter gets to me, and only one of my children is showing any signs of sharing my OCD tendencies. Argh. So I remind myself to make the right choice. Anger is not a prohibited emotion, but lashing out is. Take a few deep breaths, Mama. Let it go. Or at least try to look the other way for now. And turn all that energy into something positive. Don't fear the messes, the tantrums, the insanity. Don't think your kids will never learn to pick up after themselves or will always need you to micromanage every little task. Moms of littles micromanage. It irks them, exhausts them. Then – and I'm only imagining here since my oldest is a mere 8 years – these same parents miss being so involved. All of a sudden they're just consultants who are sometimes rarely consulted. Sigh.
Nearly every choice I make as a parent comes out of either a place of fear or love. I can be afraid I am failing my children, my family, everyone around me. When people let me down, when I can't control my kids' behavior, when I can't protect them from bad things or even from themselves, I can be crippled with fear that I suck so badly I can't do anything right or that my kids are personally trying to make my life more difficult because I haven't lived up to their expectations. I can allow this fear to turn me into something rigid and cold or into someone who self-destructs. Why even bother since I keep getting things wrong? But tantrums are not proof your inferiority of a parent. Neither is any type of difficult behavior. They're not proof of anything except that your children are children, young children who are trying to figure things out just like you are. Perfect love casts out all fear. My love may not be perfect yet but each time I choose love in the mothering trenches, each time I show a little compassion to a tired, hungry, distraught, and screeching child, I feel the fear waning and the connection between my child and me strengthening.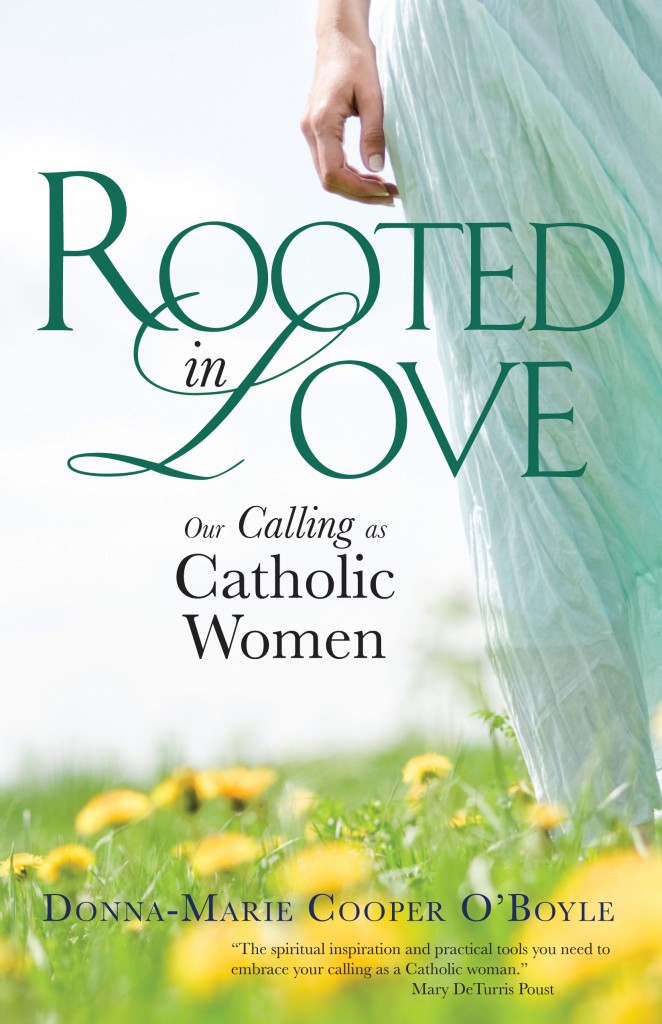 Not too long ago I had one of those days Alexander
has – a terrible, horrible, no good, very bad day. I can't really say what happened to make my day turn out so lousy. Nothing devastating happened to me personally, although loved ones I knew were suffering from some crushing news. I don't remember if I stubbed my toe or if the kids were bickering more than usual. What I do recall is the visceral feeling of depletion and defeat that was on the verge of swallowing me whole as I sat on my kitchen floor with a fussy baby clinging to me while I watched a cloud of dog hair studded with crumbs drift along like a tumbleweed in an abandoned desert town.
Life was overwhelming at that moment. The tearful baby, the mess on the floor were proof that I could not keep up with my house, the homeschooling, my children.
Flailing along on the edge of burnout was bad enough but what was worse were the feelings of guilt that here I was living just shy of Eden while others faced real suffering, including family members with debilitating, chronic pain and cancer. How could I feel even a shred of despondency while living in a beautiful home, married to a wonderful man, and being the mother to four healthy, energetic children?
Recently, a caring friend of mine invited me to help serve dinner for a single mom and her three children who were homeless because the mom couldn't find work. This mom had a real reason to be overwhelmed. Meanwhile, I was playing the world's smallest violin.
Or was I?
I once had a dear friend tell me something I've never forgotten. This friend had faced a mother's worst nightmare. She had watched her child suffer surrounded by a maze of medical tubes only to die after several months of being in the hospital. The experience crushed in her in many ways, but she also confided in me that as difficult it was to lose her sweet girl, she also had never been more aware of God's grace than at that tragic time in her life. On the other hand, the daily struggles – what seemed like insignificant, toothpick-like crosses – could really weigh her down and sometimes made her feel like she was alone and even abandoned.
As an American mother married to a kind, hard-working husband with a great job, I live a charmed life and I give thanks for all that I have, but I also know that I, like other mothers, do suffer in small yet significant ways. I was recently persecuted – that's a strong word, but it's true – for the size of my family. I wanted to look in to the narrowed eyes and tell this person that a family of six is paltry and that I'm a slacker compared to many of my friends who are bursting with blessings. Instead, I kept quiet and used every ounce of self-control to keep the tears at bay and to steady my voice as I spoke.
Yes, I suffer from sleep deprivation, feeling like the odd woman out or the old woman in the shoe with so many children she didn't know what to do. I feel inadequate at times, overwhelmed, fearful, But I'm afraid to admit it.  Healthy moms of healthy children who have a house over their heads and all the comforts they could desire don't feel like they should ever have anything to complain or grieve about so when they do have a less than perfect day, not only do they feel sad and overwhelmed but they feel guilty for feeling that way. We don't want to complain of feeling persecuted when there's bride burning and other horrific things happening in the world.
Our children are our blessings. Our husbands our rocks. In the United States, we (mostly) have the freedom to practice our faith. We have enough money to pay the bills. Ergo, we have no right to lament when the toilets overflow and flood our basement because at least we have modern plumbing. We better not ever resent those nocturnal children of ours and our interrupted sleep because at least we have healthy children. And don't you dare admit that your preschooler sometimes drives you crazy with her irrational requests. Don't sweat the small stuff – like the new glittery-pink graffiti a child added to one of the few pieces of new furniture in your home. People are more important than things, after all. And is another potty mishap – maybe a nuclear diaper or a puddle of pee on the couch – really that big of deal?
Yes, sometimes it is. For some of us mothers the call to holiness is not about enduring dire suffering in the form of abject poverty, disease, or serious religious persecution. Sometimes it's subtle eye rolling in your direction for trusting God or buying into the "fantasy" of faith. Every day it's a slow dying to self. It's mopping up toilet water from the basement floor. It's folding laundry day after day. It's sleepless nights. It's giving up blogging or any other hobby to make more time for your family. It's being proud of the small village you're raising and overseeing on a daily basis.
Do you know what women inspire me the most? They're not the moms who pretend they love every minute of being a wife and mother. They're not necessarily the moms who flaunt enviable domestic prowess. They aren't the moms who have half a dozen children or more and make it look easy. They're the moms who aren't afraid to show you that it's hard. They are the moms whose children might go out in public looking like ragamuffins because combing unruly hair is less of a priority than reading lots of storybooks or being responsive to a needy baby. They are the moms who, though they stumble, rise with grace and continue to put one foot in front of the other even when they're tired, frustrated, or frazzled. They're the moms who say with their lives, "This is tough, tough, tough work, but it's worth it. I love my kids more than life itself, but they sometimes drive me nuts. I feel overwhelmed some days. I'm scared sometimes and question things, but in the end I trust.  I can't do it all, and I won't pretend to. But whatever I do try and do I will try to do well. And when I don't do anything well, I'll sometimes sit on the kitchen floor and cry a good cry before getting back up again and finding my own brand of holiness in sweeping a messy kitchen floor while holding a cranky baby."
They are the moms who accept where they are and what they are. They're not always hauling around big, obvious crosses, but they do sometimes suffer nonetheless. And they recognize that each moment in their life – whether they enjoy it or simply must endure it – is "best and holiest thing"* that could happen to them. They are not flashy heroes, but they do practice heroic virtue.
They are rooted in love; they are rooted in God. And when the messes, exhaustion, wayward children, plumbing malfunctions, and profusely shedding dogs seem too much to bear, they're not afraid to cry out and ask for help.
–
This post was not only inspired by a tough day in the trenches but also by this quote in Donna-Marie Cooper O'Boyle's newest book Rooted in Love: Our Calling as Catholic Women
:
"What God arranges for us to experience at each moment is the best and holiest thing that could happen to us. Every moment we live through is like an ambassador who declares the will of God, and our hearts always utter their acceptance. We can find all that is necessary in the present moment….At every moment God's will produces what is needed for the task at hand, and the simple soul, instructed by faith, finds everything as it should be and wants neither more nor less than what it has."

Jesuit Jean-Pierre de Caussade* (1675-1751), as quoted in Chapter 7: In My Struggles
About the book: Donna-Marie marbles plenty of personal stories into this encouraging volume and closes each chapter with discussion questions as well as a prayer. Rooted in Love
is a  gentle invitation to embrace your calling as a Catholic woman.
My Advent gift to you is a chance to win a copy of the book. Leave a comment below to enter to win. Contest ends December 15th at 8 pm EST. If you share this post on Facebook or Twitter, you'll glean additional entries. Please leave a comment for each separate action so if you share on FB and Twitter, leave three separate comments (one for your general entry, on for FB, and one for Twitter).
Follow Donna-Marie along her Rooted in Love blog tour by visiting the book's website.
To learn more about Donna-Marie, please visit her main website.