Good news: I'm still writing – a lot lately, in fact, because I have a new book project on the horizon. Woo-hoo. I'll share more details soon but for now, I'm publishing another (very, very belated) birthday letter for our rambunctious 4-year-old Thomas.
Merry Christmas, and happy New Year!
—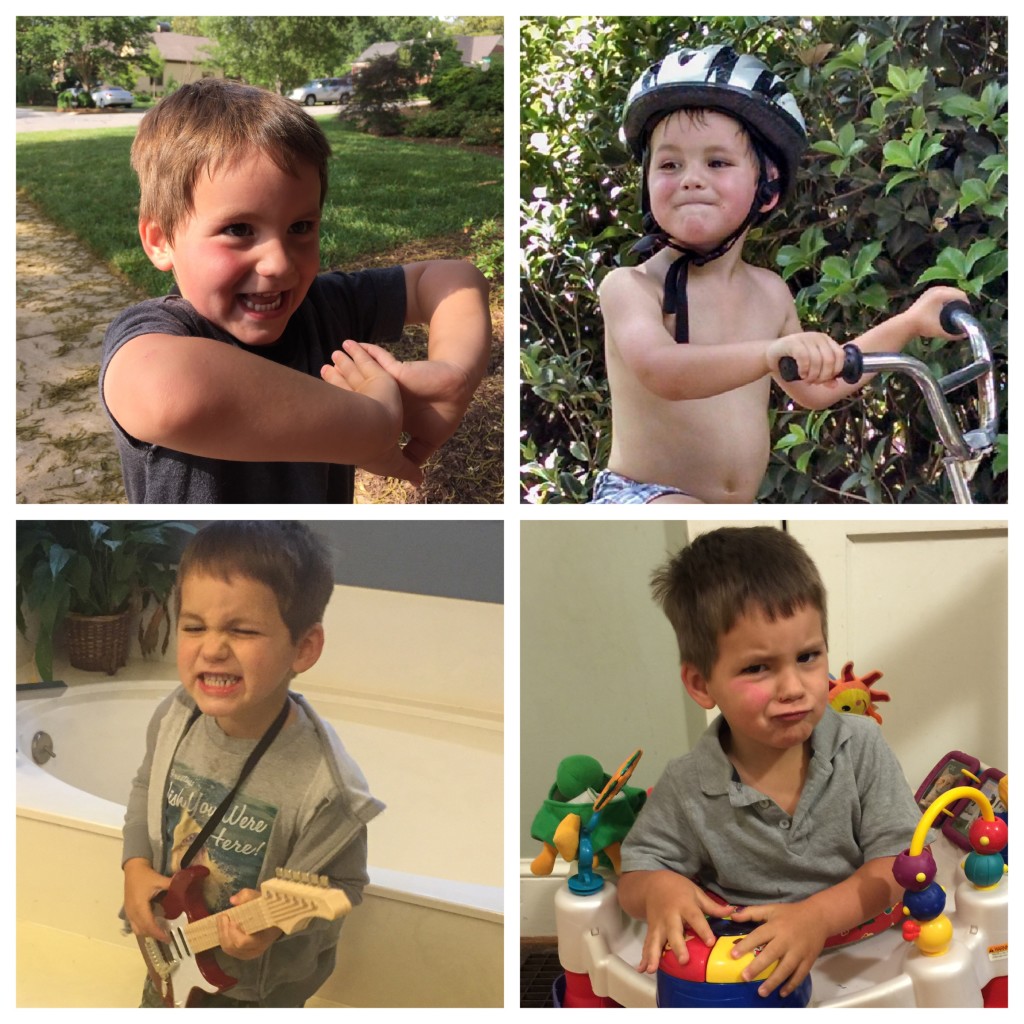 Dear Thomas,
Happy 4th birthday to the most expressive and explosive little boy I've ever been blessed to know. You're my favorite (and only as of today!) son, and you bring so much life into our home. You're always on the go except when you're not. You need your downtime, and the best way to settle you down is to cuddle up with you and read lots of books together. Some of your favorites right now include: The Highway Rat
, The Gruffalo (anything by Julia Donaldson actually), Leonardo the Terrible Monster (a favorite of mine as well), Angelina on Stage (I think you like this one because Angelina's little cousin Henry messes up on the stage, but she saves him; you like stories where little people mess up but then are redeemed), I Need a Monster,  Up in Heaven, and any book that has to do with sharks or killer whales. You love it when I make up stories about Fred the Dragon, a friendly, red dragon, and the young boy and his dog who come to visit him in a cave in the woods. Fred likes to write poetry and is a vegetarian foodie. One day he takes the little boy to a faraway land for an adventure (my mommy brain is preventing me from remembering the name of the land at this moment), and you giggled so very much when they met cows who said everything but "Moo!" The cows bellowed, "shoe," "do," "new," "boo," and "poo" – anything but moo. And my, did you laugh!
Daddy is currently telling you a long pirate adventure, which he always ends on a suspenseful note. Papa tells you your beloved Super Puppy stories. Although you are often a firecracker who bursts with physicality and runs away from me, you love books and stories, and you really listen to the words and take everything in. Even your preschool teacher has commented on your love for books and your attention span when you're "reading" in class.
Your teacher has also commented on what a strong-willed boy you are. Oh my goodness, Thomas, there are days when the two of our battle of wills rivals a full-blown civil war. We're supposed to be on the same side – I'm here to protect you; you're here to be grateful (and, ahem, submissive to) for that protection. "Don't run in the parking lot!" I'll say, and you're off while my heart drums in my chest and yours does, too, because of the thrill of it. Mine is worried a car is going to plow over you. But you're at that innocent age where you think you're invincible. From what I hear that frontal lobe and risk-assessing part of your brain won't develop until you're in your 20s. Sheesh. We're going to have some rough, anxious years ahead of us, no?
We've already had a few bumps along the way – days when I've cried because I've wondered what I've done wrong after you've hit a sister or ran away from me at Hobby Lobby and an employee had to announce over the loud speaker: "If there's a mom looking for a child, we have him." Apparently, she asked you your mom's name, and you replied, "Mommy." J And then you'll cuddle up with me for a nap or give me one more kiss good-bye before heading through that big, castle-like door at preschool or you'll cry in my arms, hysterical, after you accidentally killed a frog in Maine, and I know you have a big, strong-willed heart that is going to do great things. It also helps when I call up a dear childhood friend of mine and share my worries about how physical you can be and fearless even when there's real dangers (like moving cars in a parking lot!), and she, the mother of boys, says knowingly, "He's a boy. He's different."
And you are, but in a wonderful, exciting way!
You love the story of St. George and the Dragon we have, and I know that as you mature and grow older you will channel all that strength and tenacity and stubbornness into being a courageous knight defending good. You even went through a phase where you wanted to be a police officer, and you were just so tickled when REAL police officers were next door checking our neighbors' house out because of a false alarm. They showed you their badges, and you, of course, noticed their guns. You asked about bad guys and "What if there was more than one bad guy?" and they told you they could call other police officers for help but that there weren't too many bad guys around in our neighborhood. And then they smiled for a picture with you and gave you a sticker with a police badge on it. You were shyly beaming through it all.
You do have a shy streak. In big crowds or new situations, you shrink away from others and cling to my legs. Or, you start becoming physical – an expression of nervous energy, I think. The start of preschool was very rocky for us because it was such a big change, but you seem to be enjoying it very much now, and your lead teacher has said you're blossoming. You're a bright, observant boy who doesn't miss anything. You knew all the children's names in your class right away, and the teacher said that was incredibly unusual for a child to have picked up on the names and matched them already with each child.
The other day I came into preschool to chaperon for a field trip at the local food bank (would you believe two classes of 4-year-olds weigh a whopping 845 pounds?!!?) and there was this beautiful Native American setup on a table for you children. There were miniature tepees and little battery-operated tea lights that lit up the scene like little fires. I assumed you would ahhh and ooohhh over it, but instead you ran straight past it to a generic bin of toys. Your teacher mentioned you always do that. You go straight for something different than what she's set up to catch your attention. There's your strong-will again. I thought about it as all the other children gathered around the scene of peaceful beauty and you did your own thing until another child wandered over to see what you were up to, and I thought that one day you just might be the one to stray from a crowd that isn't doing what is right. You may be the loner who isn't afraid to stand up for your convictions. So carry on, my brave, stubborn soldier!
Let's see what else you're into these days. Well, you've been such a sweetheart with Baby Ellyn [his first cousin]. You love her little baby feet, although you're not afraid to say they are stinky, baby feet (and sorry, sweet Ellyn, but those feet of yours are rather stinky). Well, one day I was helping Uncle Josh out and watching Ellyn for the day, and I could tell you enjoyed having her around but that it was also difficult for you to see me showering her with so much love. I made the mistake of calling her a Boo-Boo Bear, and that has always been your nickname. You came up to us and said, "She's such a cute, little peanut…" Then your expression changed from one of affection to resentment, and you said, "A cute peanut PIGGY!"
Uncle Josh and Aunt Megan had a good laugh over that.
You love being outdoors, riding your bike, or cruising around in your motorized car (what a lucky boy you are!). You love music, sweets (your sweet tooth rivals even Willy Wonka's), and your blankie, which your godparents gave to you when you were born. You tell us you want to play baseball someday. One of your favorite pastimes is terrorizing your sisters, and they are very adept at being victims. But you're also close buddies with M.E. The two of you remind me of my relationship with Uncle Josh. She makes you play "Mommy and Daddy," but you seem to enjoy it.
Life is a big adventure with you, my sweet boy. You are such an affectionate child, and you spontaneously give me hugs and even tell me I look pretty. You're also quick to tell me you like my hair better in a ponytail. You've got opinions about the world (and how your mommy does her hair, apparently), and you're not afraid to show them.
I love you so very much. I look forward to watching you grow, change, and channel all that masculine energy into making a world of difference. We need good soldiers, ready to stand up for what's right. So stay strong, my love, my Boo-Boo Bear.
Four years ago you took a piece of my heart, and it belongs to you still. Happy, happy birthday!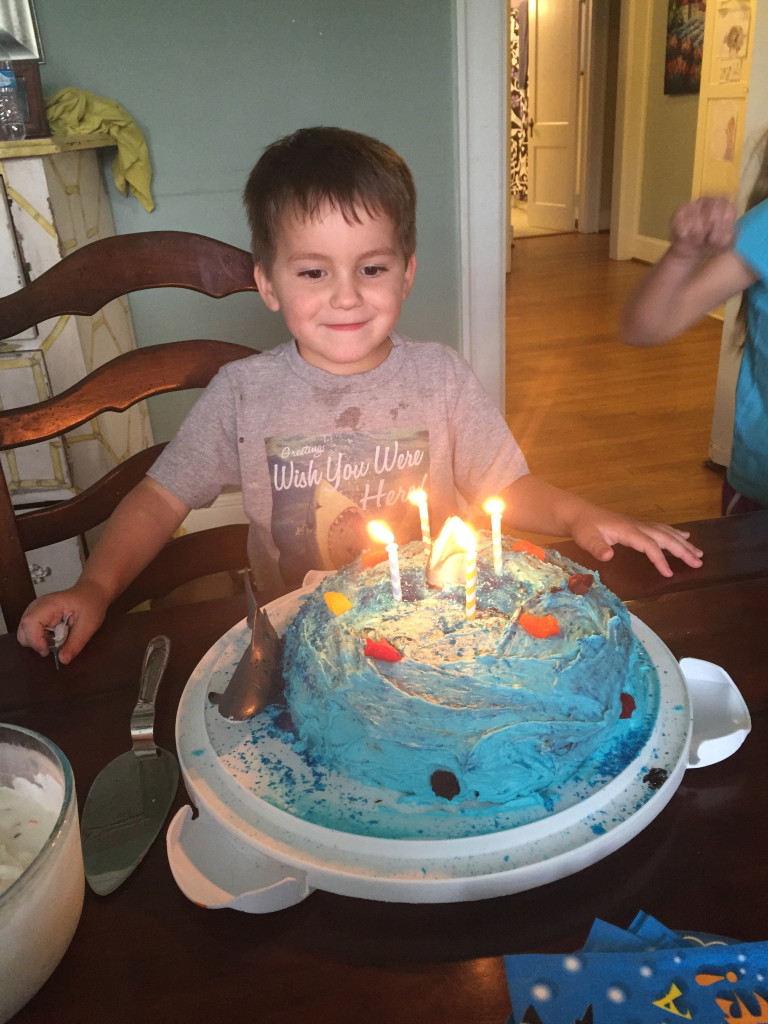 Love,
Mommy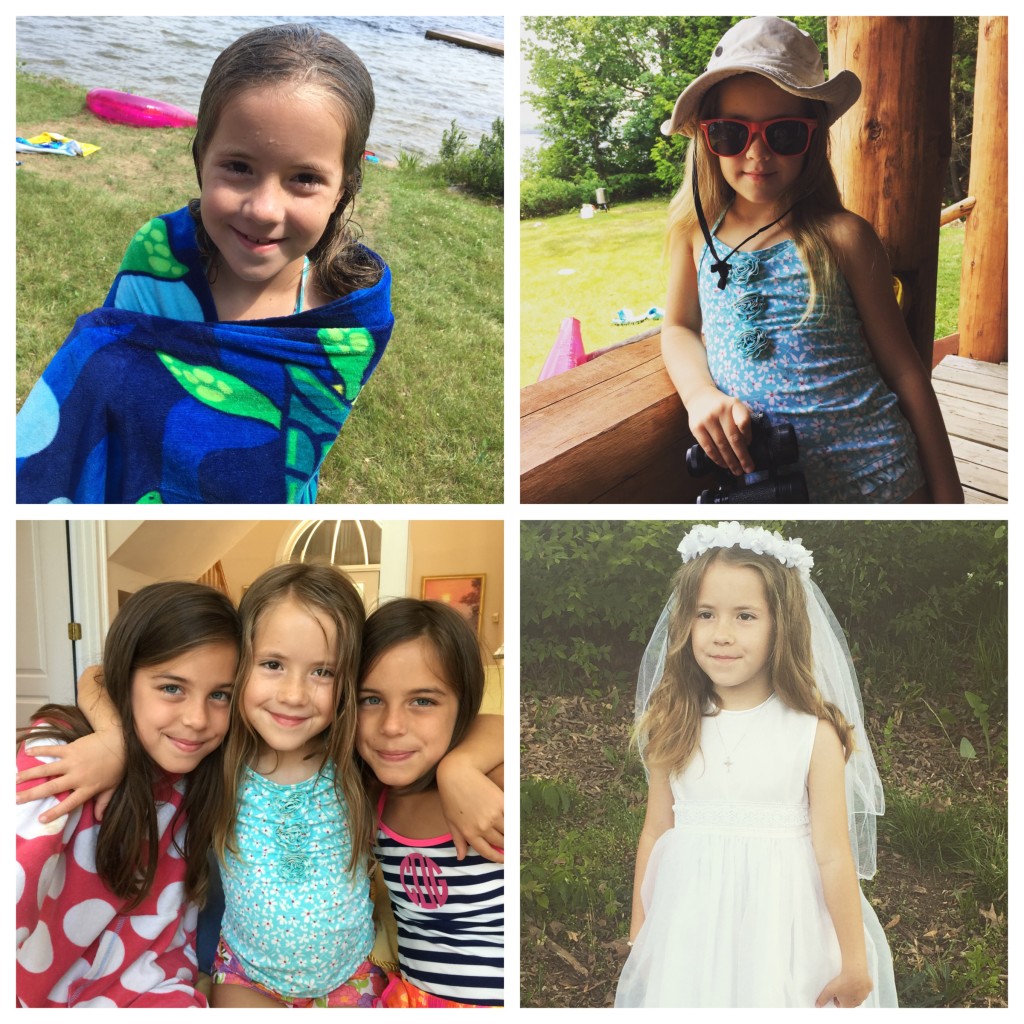 So we have a few summer birthdays around here, and Rachel's came first and here I am just getting around to posting it. I did write it awhile back, but I had to get some photos together for it. One of my favorite parts of writing these annual birthday letters is perusing photos from the past. It's so easy to forget how much my children have grown and changed because I am caught up in the daily chaos of just making sure kids eat, sleep, read, get to soccer and to school, and stay safe and quasi-clean. I loved finding some photos of my sweet, contemplative, animal-loving Rachel. Another year has come and gone. She's quickly approaching the decade-mark and is as funny and sensitive as ever. I love you, Rae-Rae…to the moon and back.
Dear Rachel,
You're reading beside me as I draft your annual birthday letter, your long hair sunshine-kissed, and that perfect nose of yours finely dusted in freckles. Oh, how I love the smattering of freckles that sprinkle across your nose and cheeks. I hope they don't fade as you age. You've grown up so much in the last year, and I feel a mixture of happiness and sadness when I study your face and see the faint outline of the woman you'll one day (too soon!) become.
Pop was watching you eat a bowl of cereal recently and he told you that you were going to be a beautiful woman someday, and you sweetly smiled and said, "Thank you." You accepted his compliment graciously. I hope you will always do that. It's so sad how so many women argue against complements or sheepishly brush them aside instead of accepting them as the gift that they are.
This has been a good year for you. You remain, passionate, sweet, and sensitive. You share my own perfectionist tendencies. Watching you carefully put on your long socks, shin guards, and soccer cleats is akin to watching someone perform the ancient art of origami. You are careful, intent, and you do everything with great purpose.
You loved school this past year. You found a best friend in Grace; your teacher encouraged your creativity; and you read more books than we could count and retained your "Top Reader" title. You really came alive on the soccer field as well and played tough and with unbridled tenacity. You ran your hear of your first 5K and came in third place in the 10 & under division despite being only 7 at the time. You laughed, you cried, and you told me lots of silly jokes. You whispered, "God bless you," and gently made the Sign of the Cross on my forehead at night after night just like I do to you. You made your First Reconciliation and your First Communion. You were so ready for these special days. You told me you weren't nervous just excited. You fell in love with horses all over again at horse camp and have been petitioning worry-wart Daddy to allow you to take riding lessons ever since. You take care of Speedy the hermit crab when your sisters forget all about him, and you mourned the premature and sad death of Speedy's companion, Padfoot. You sang a duet of "Silent Night" with Grace at the Christmas Eve Mass, and the two of you really did sound like angels. You've read countless facts loud to me from your miscellany of almanacs and National Geographic fact books. You have a true desire to learn and gain knowledge not to prove anything but simply because you are curious and knowing more gives you intrinsic pleasure. Knuffle Bunny
is still your lovey although you no longer sleep with him much anymore. Lately, you've been saying you no longer want to be a vet because you don't want to see animals suffer. You're thinking of being an animal trainer and maybe an actress. Or maybe a writer. You keep a diary and enjoy writing stories.
You're currently working on mastering your dive at the lake and the pool. You gave basketball camp a try this year. You taught yourself how to do a flip on the trampoline. You've daydreamed, written me beautiful, heartfelt notes that have made me cry, and loved fiercely – everything from animals to books to God and to family.
You still will gobble up tons of shrimp, and the colors aqua and turquoise remain your favorites. You enjoy friends and playing with Madeline, Mary, and Thomas, but you need downtime and alone time like you need air. You have a great and witty sense of humor. Just recently, we were playing a family game of Cranium, and you and I were on a team. I had to spell KARATE backwards and since the yellow category is my forte, I was getting all cocky. "E. A," I said. You looked at me like I was crazy, and I realized my mistake. Later, you joked, "When you started to spell 'karate' wrong backwards, I thought to myself, 'Well, you learn something wrong every day." Ha. Ha.
You feel deeply. And, Rachel, I love you deeply. You're always making me proud as well as making me laugh. Sometimes when your beautiful, brown eyes shine with tears you're bravely trying to hold back, you make me cry. Or maybe we make each other cry. You'll always, always be my "Baby Rae," a child carved from my own passionate heart and sensitive soul.
This eighth year of yours has been wonderful, and I look forward to everything that's to come and to witnessing you become the special and amazing young woman I know you're destined to be…
I love you, my sweet "Rae" of Sunshine. Happy, happy 8th birthday!
Love,
Mommy
—
#TBT Photos:
You've always loved animals.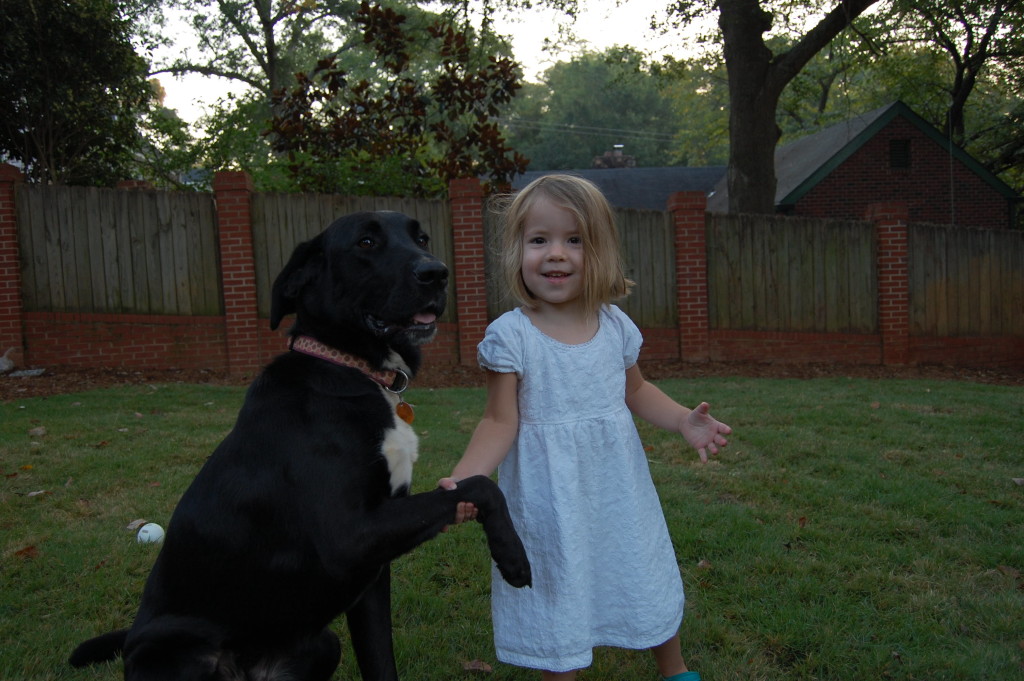 And you've always had a lot to ponder and dream about.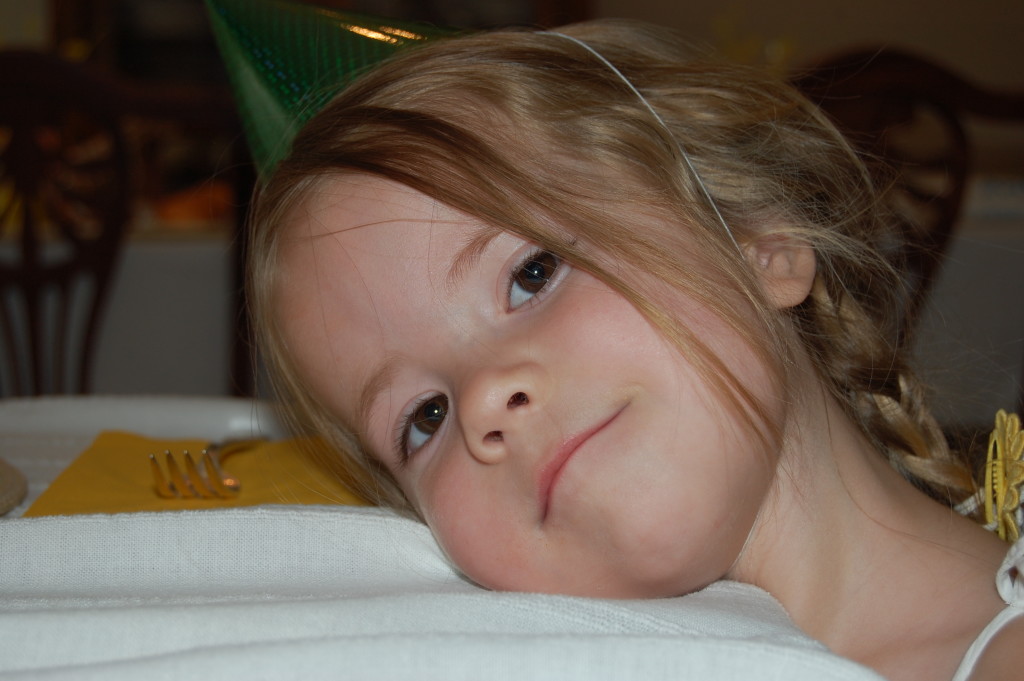 When you're happy, your brimming with joy. But when you're sad, you're really sad.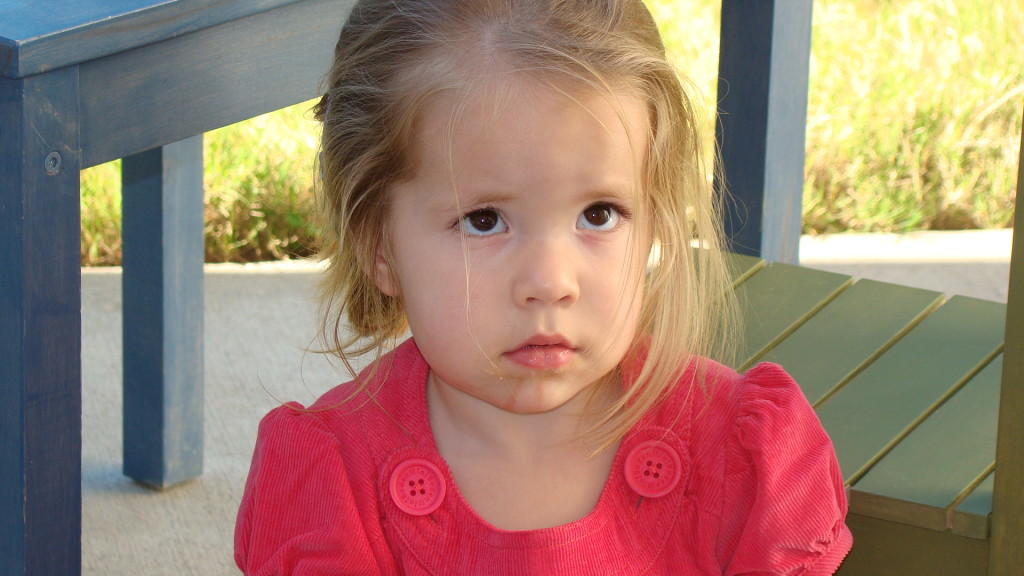 You have always loved nature and being outdoors. (That's you on the left and a younger Madeline on the right.)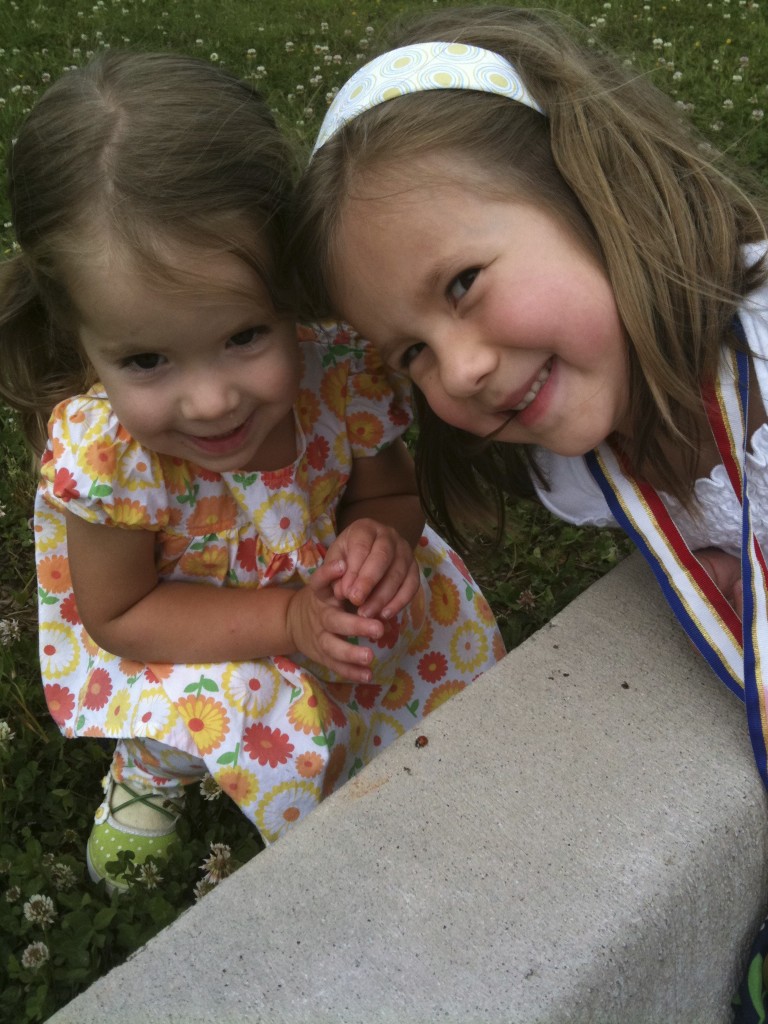 And you will always be my sweet Rae-Rae.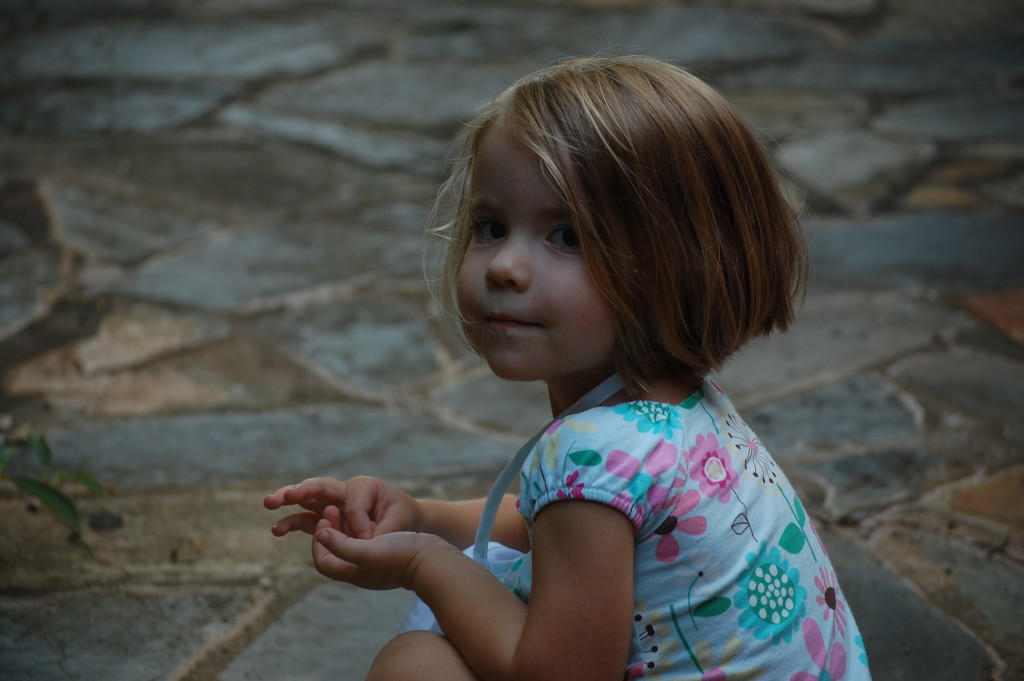 The week of birthday letters! My sweet M.E. turned 6 on Easter Sunday this year, and she lost her first tooth that day! It was a memorable birthday!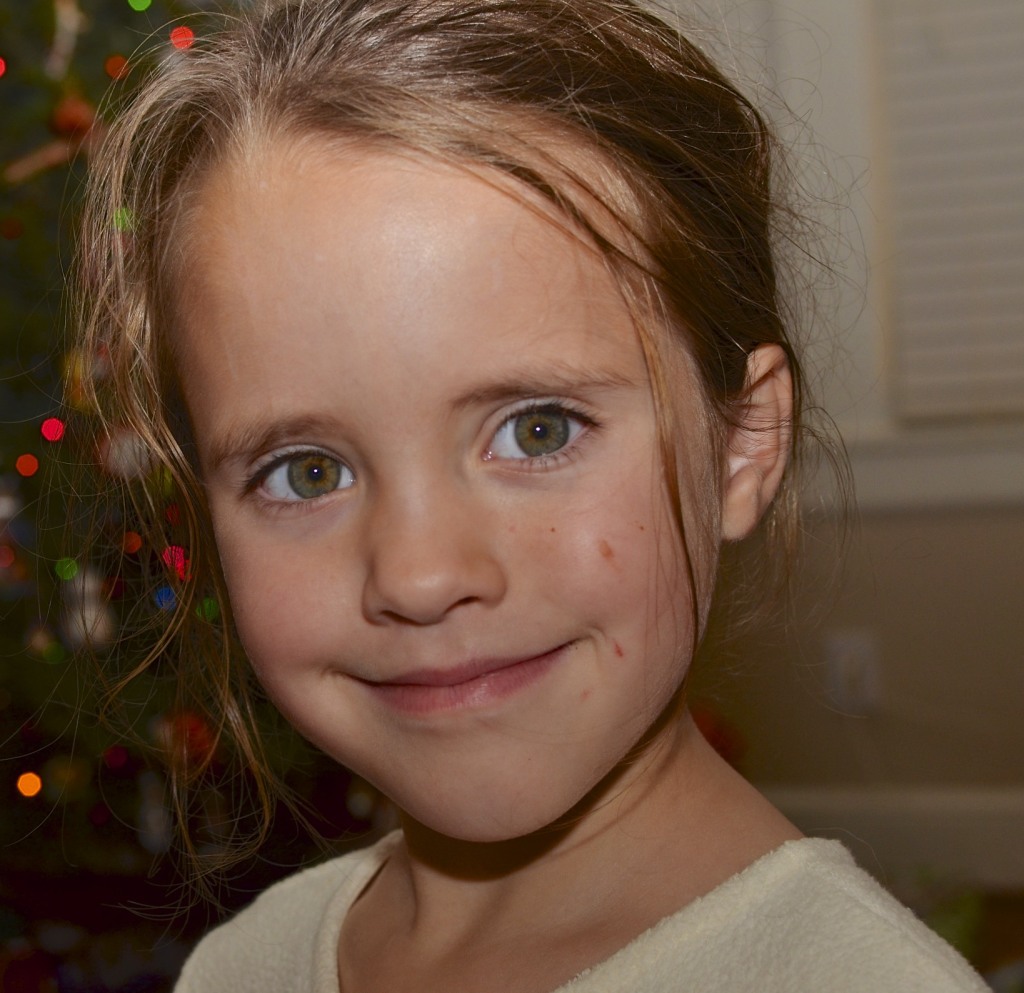 Dear Mary Elizabeth,
Happy 6th birthday! As Madeline sometimes writes on birthday cards of little ones in the neighborhood, 6 is such a big number. Truly. When we moved here, you were just a chunky nugget (Papa called you "Chunk Style" when you were a baby), and now you're a long-haired, little girl who is usually very easy-going and free-spirited, but you most definitely have a feisty, stubborn streak.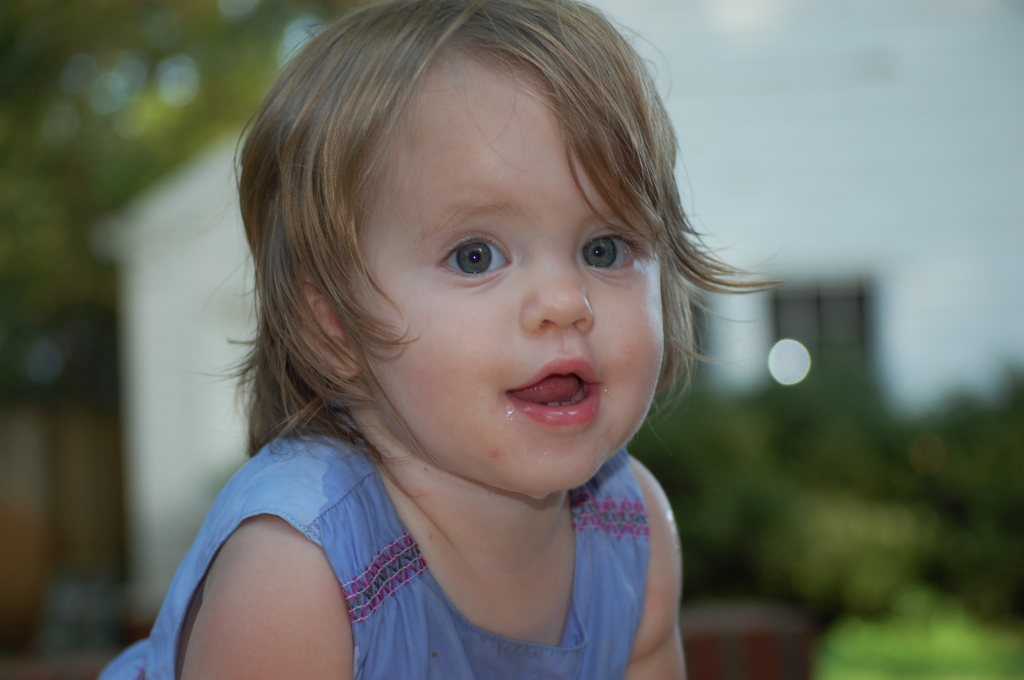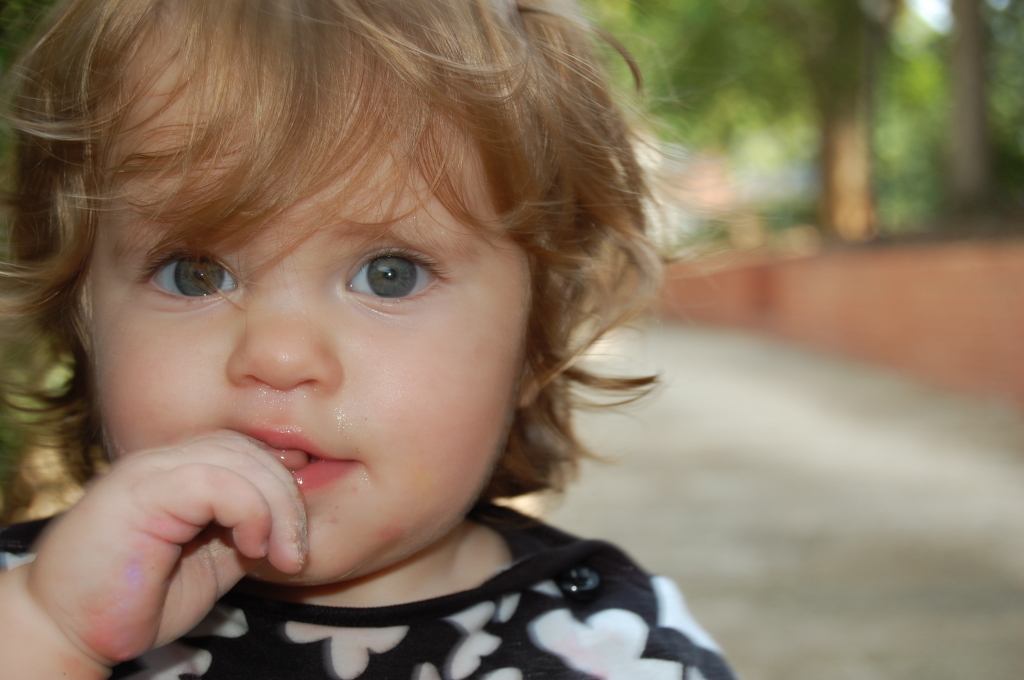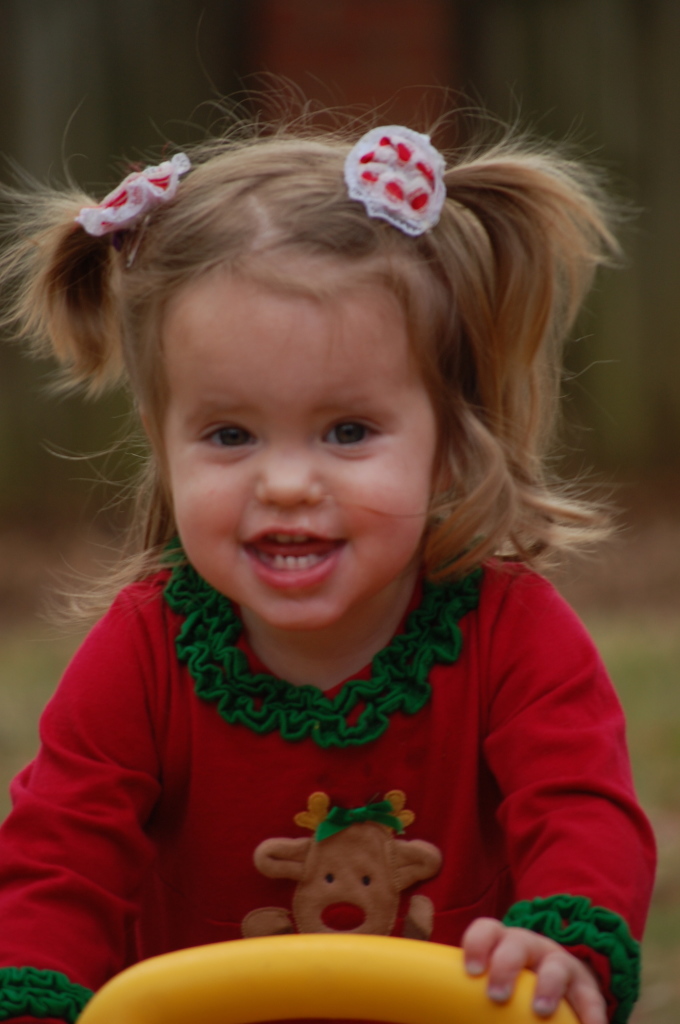 You're playing soccer this year and loving it. You run after the ball with fierce determination. You told me after a game against a particularly physical and rough opponent, "I may be a little thing but when I'm out there, I turn into a pistol." You may have overhead someone saying that about you, but it's true.
You're such a wonderful combination of femininity and fierceness. You'll be wearing a glittery bracelet that you've dubbed your party bangle while digging in the dirt searching for earthworms. You love to draw and one moment you'll be sketching the dainty flowers and the next minute you're doodling goofy, cartoonish characters with jagged teeth and bulging eyes.
You love to accessorize. You always have as evidenced from the photo below. A girl can't have too much bling.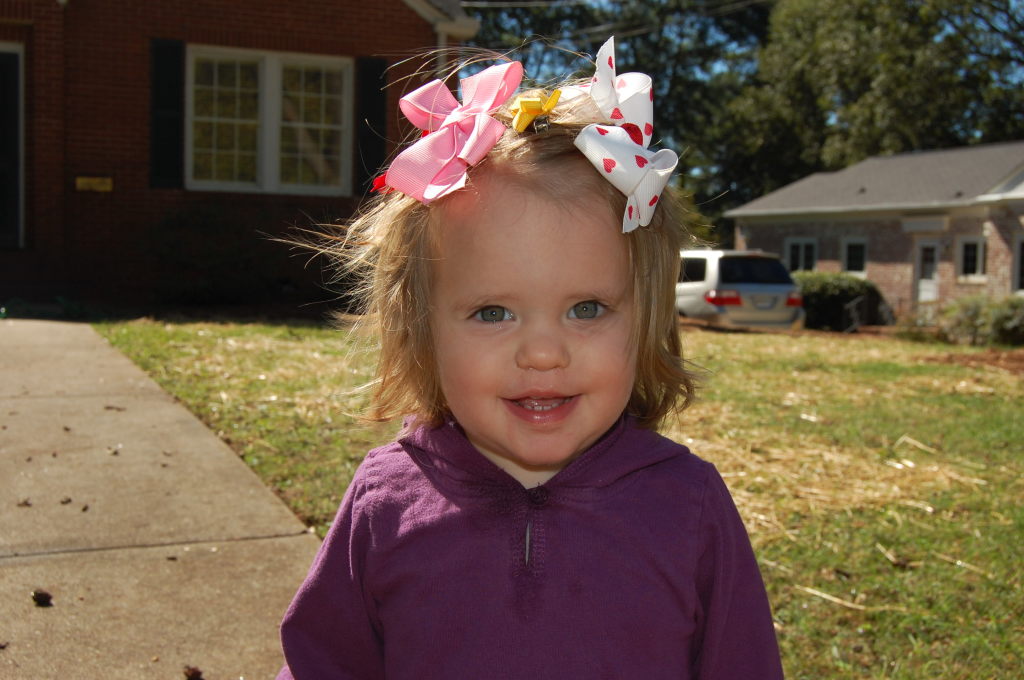 For your birthday a thoughtful neighborhood friend gave you a gift certificate to Claire's. You'd never been to the mecca for fashionistas. I'd say you were fairly excited by the selection.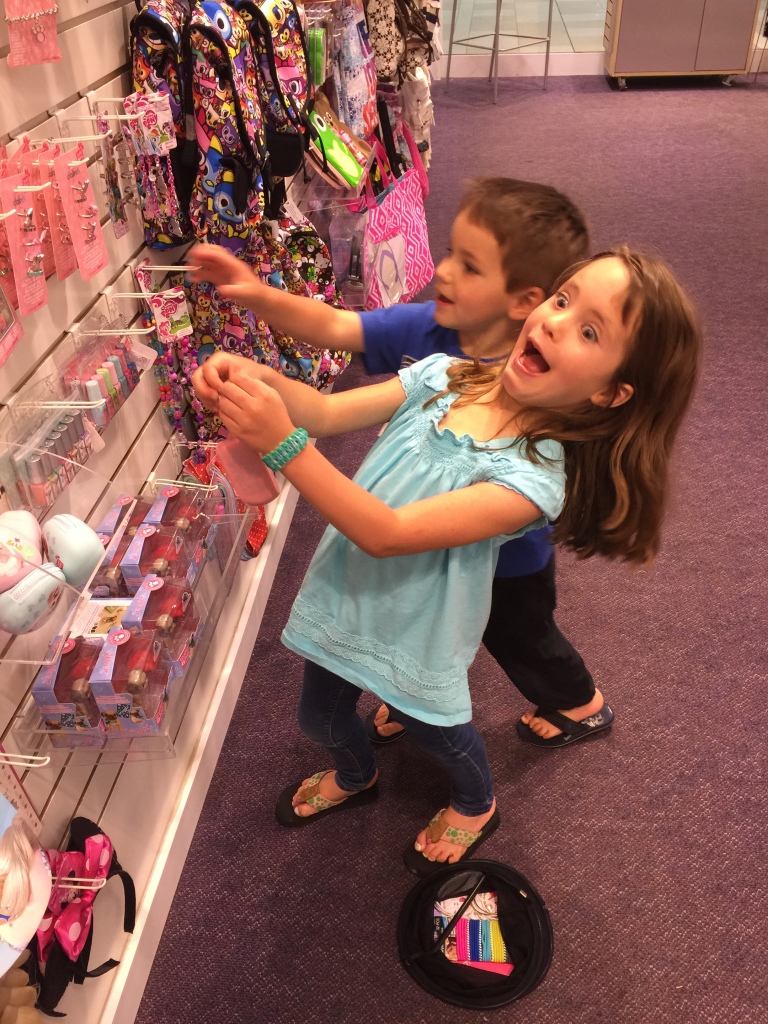 Out of my girls, you love baby dolls the most and really seem to enjoy taking care of them. You also frequently talk about how you want to be an at-home mom like me. Once I was making silly faces at you while putting gas into my car (you love it when I do that and make even sillier faces back at me). When I got back in the car, you said, "Mommy, when I have kids, I'm going to make silly faces with them, too, when I get gas." That was such a simple but meaningful compliment. You notice the little things I do, and they mean something to you.
Once Rachel told you, "You could be the first woman president."
"No, I couldn't," you replied. "I have to stay home with my children."
Now I am not trying to dissuade you from shooting for the stars, but saying that made me realize that you are thankful that I am here, taking care of you, teaching you how to read, baking banana bread with you at your side, folding laundry, and reading you storybooks.
Aside from baby dolls, you adore your two baby cousins and could hold them for hours.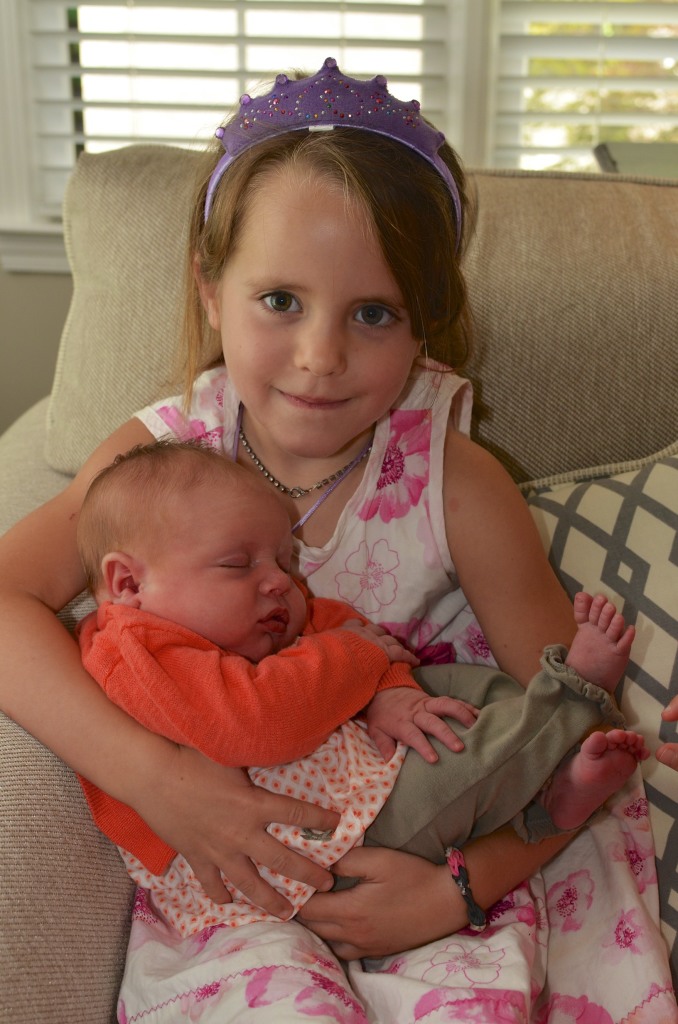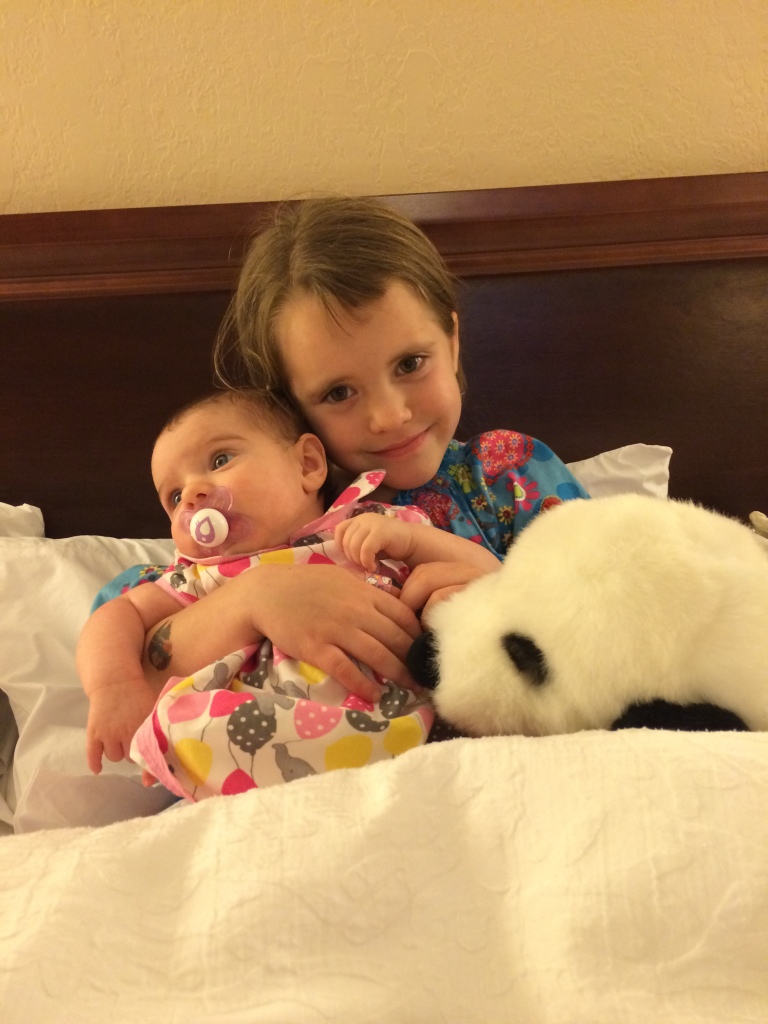 Let's see. What else is new in your 6-year-old life? Your reading is starting to take off. You can read simple books. Your handwriting has always been good given your artistic aptitude. Your favorite colors are "blue, yellow, and green like Mommy's favorite colors and all the other colors." You have a big heart that has room to love all the colors of the rainbow as well as most things in life from worms to sparkly jewelry.
You adored being a flower girl for the first time last fall and took your job very seriously.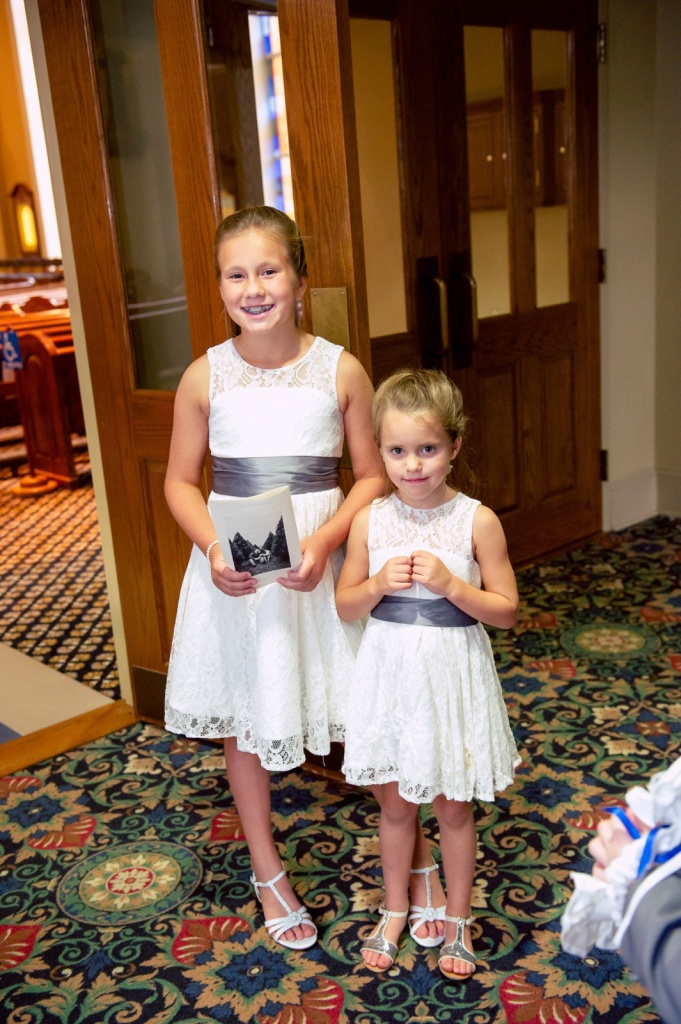 You're a great big sister to Thomas. The two of you play very well together. A frequent playtime activity is playing the Titanic theme song on our old Casio and putting on a fancy dress and dancing together and pretending it's your wedding. Not surprisingly, Thomas recently said, "I choose M.E.!" when he was talking about whom he wants to marry one day.
You're a very affectionate child. You give spontaneous hugs and like to cuddle up close when I read to you. "Put your arm around me," you'll say. I don't have to steal kisses or hugs from you! You're very generous with them.
And while we joke that you're our flower child because you seem to dance through life without a care in the world (except at bedtime when your stubborn streak flashes and you have frequent vespertine tantrums), you actually have a very sensitive soul, and I have to be careful to assume that all's well in your little world. You still talk about my nana; her death had quite the impact on you. You loved bringing her Gaba and Papa's nesting dolls and sitting at her feet as if she were the queen, which she kind of was. You also miss our neighbor, Mr. Thomas, who died the same year Nana passed away. Recently, Rachel and Madeline were both talking about the books they were reading, and both involved people dying. "Why do Maddy and Rachel read so many scary books about people dying?" you asked, your green eyes imploring. You also try to save injured bugs you find outside.
You don't eat socks any longer, but you do make your own sandwiches and have a very independent streak.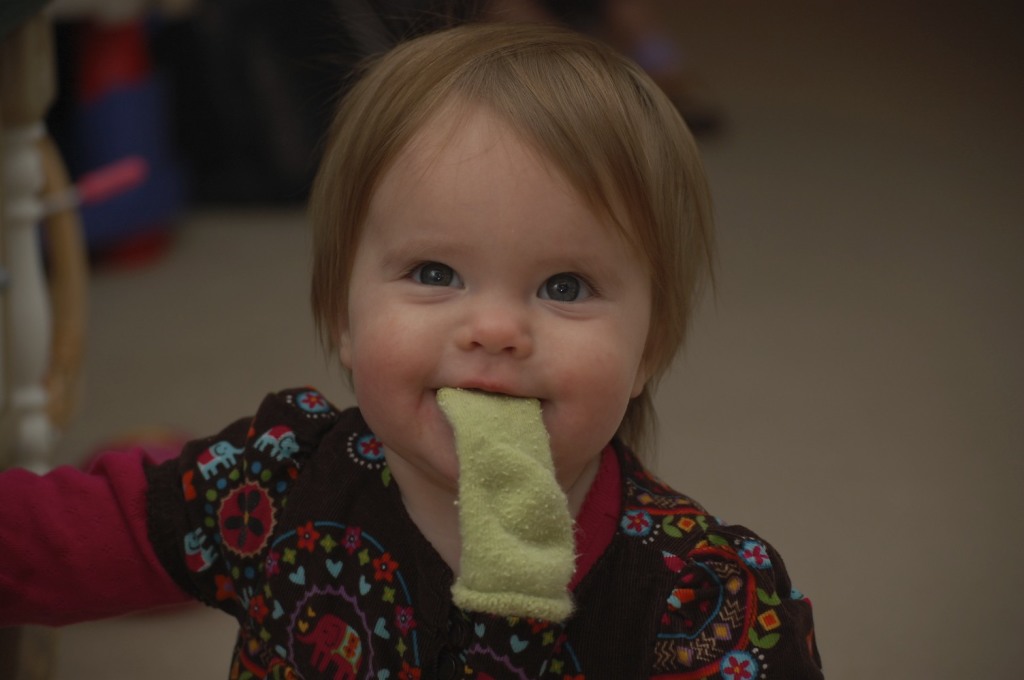 Other favorites in your life include cuddling with Fang, tomatoes, baking with me, singing (you have a pretty, soprano voice, and when we sing with one another, you say, "We sound good together, Mommy, don't we?"), bugs, picking me flowers, riding your bike (you never needed training wheels; you went straight to the real thing when you were only 4 after using a balance bike), being with friends, taking baths, making art, swinging, putting lip gloss upon your rosebud lips, and giggling. I know I'm missing so much. A yearly letter could never capture the essence of your full life and lovely personality. I love being your mommy. I love how you still hold my hand. I love your funny stories. I love your earthy eyes and strawberry blonde hair. You cut your bangs earlier this year and at first they looked like Beyonce's baby bangs (not that you know anything about that, but you do know who Taylor Swift is and like almost every other girl in America, you think she's pretty) and I have to admit that they are growing out quite nicely. We had an at-home spa day recently and gave each other foot massages and I gave you a manicure, and you were just so tickled to be with me and to be doing something together. Thank you for loving me so well. Thank you for being lovely you.
Happy 6th birthday! Don't grow up too quickly, okay?
I love you just the way you are. As my friend Amy said, "The world be a lot less sparkly without you!"
Love,
Mommy