My baby boy's first birthday letter – better late than never…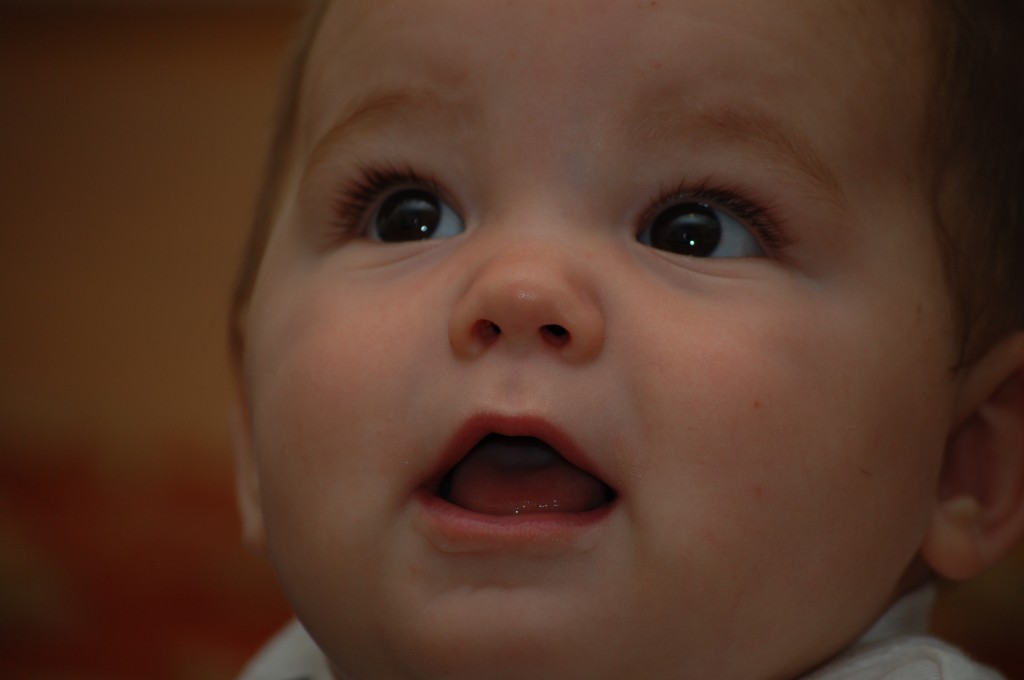 Dear Thomas,
It's early morning on your first birthday. You're still snoozing. Outside the library window I see the inky shadows of the trees against a deep cobalt sky. I love this time of day, but I don't always will myself out of bed as early as I'd like since you're still nursing a couple of times (or more) each night. I pine for sleep; yet, I'm trying to savor these nocturnal nursing sessions when the rest of the world is asleep. It's my time to focus on nothing but you and how precious you are to me.
As I write this morning, Daddy is getting ready for a long day of work. He's on call today, so it will be just you, your sisters, and I celebrating your big day. We're having a family birthday party this weekend.
Last night we sang to you. We wanted Daddy to be around to see you have your first bite of birthday cake. I cut a sliver for you and plunged a candle into a thick layer of white frosting studded with colorful sprinkles. You were getting sleepy and started crying when we strapped you into the nosh pit of your highchair. For once you weren't eager to eat. You just wanted to go night-night. But the flickering flame of the candle enchanted you, and you started to smile through your tears. Then your crying completely stopped as we all started singing to you. You looked around at each of us, your grin growing bigger by the minute. This is all for me? it looked as if you were thinking.
Yes, the cake, the singing, the candle, the joy of all those who love you the most – it's all for you, my wonderful, little man – delicious, unalloyed joy.
You dug into the cake with gusto – like you dig in to everything in life. Your whole self immersed in the joy of licking your sticky, frosting-coated fingers just like you find joy in scooting across the floor on your bottom like a crab. You don't crawl; you scuttle. Very quickly. It makes your sisters and me laugh.
When Madeline was your age, I was so eager for each milestone. She was an early walker and was sprinting by her first birthday. Now when people ask me if you're walking, I reply, "Not yet," with a smile. I'm content to just let you be. I'm not in such a rush anymore because I know from your big sisters that everything changes eventually. Milestones are exciting, but they're also signs you're growing up. I don't want to hold you back, but I don't feel the need to rush things either. And if I'm perfectly honest, I'm dreading chasing you around everywhere once you discover your two feet and how they can take you where you want to go. So keep scuttling along, little guy. Read more
…and have a lot of fun while eating it, too.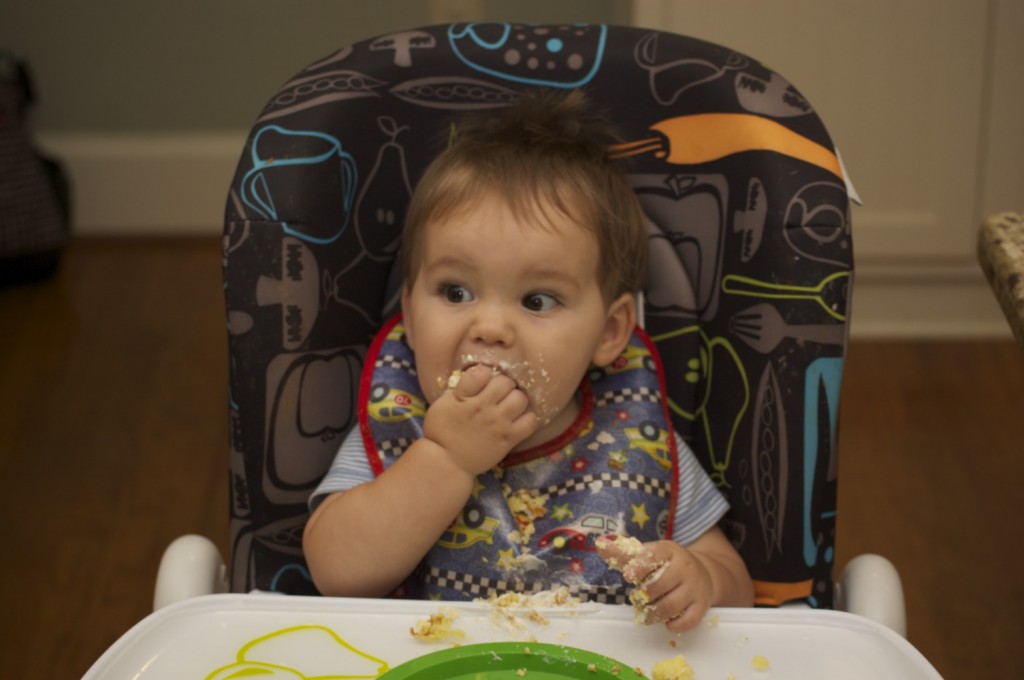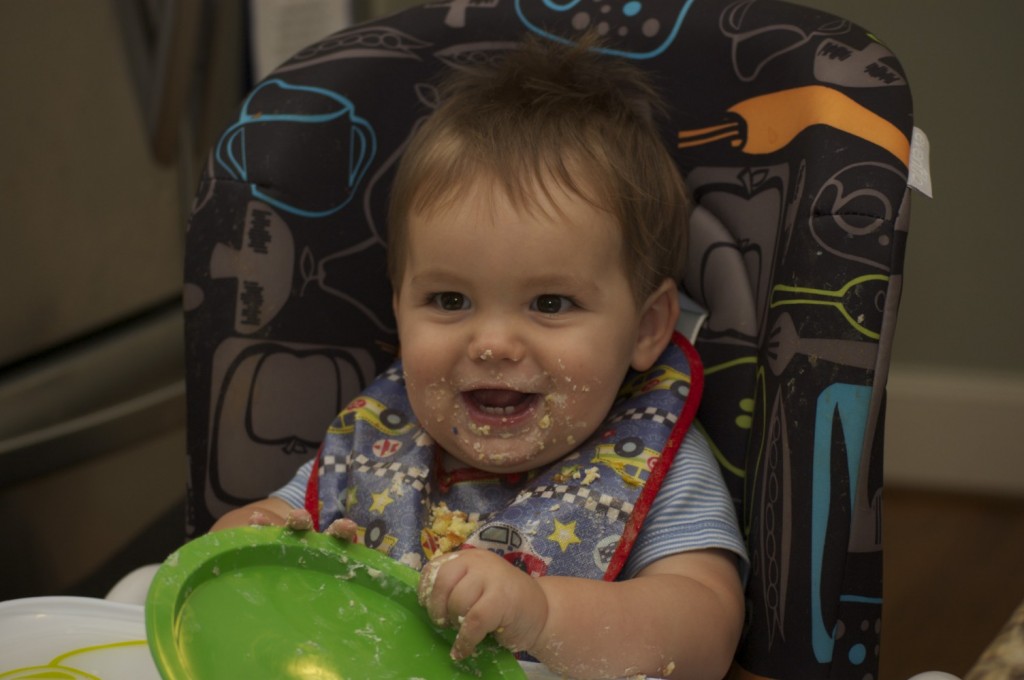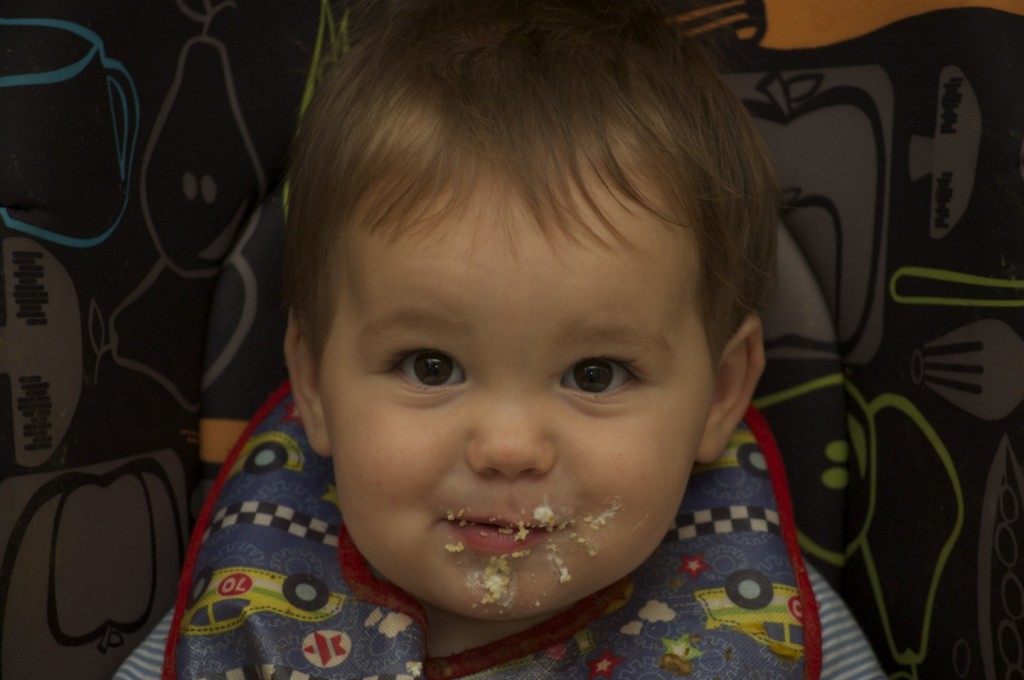 Yup. The little man's not so little anymore. Birthday letter forthcoming.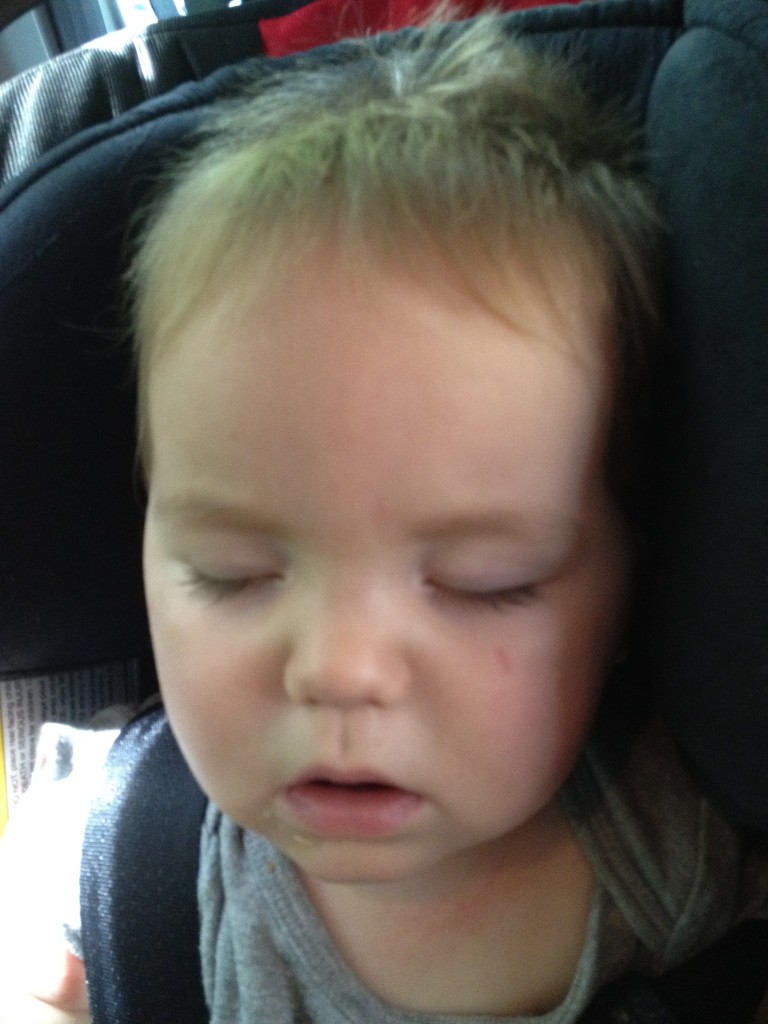 Nothing like a little Yoda speak to get you feeling hopeful.
And maybe if I add a pinch of magic dust, I'll really be closer to a good night's sleep.