The Book!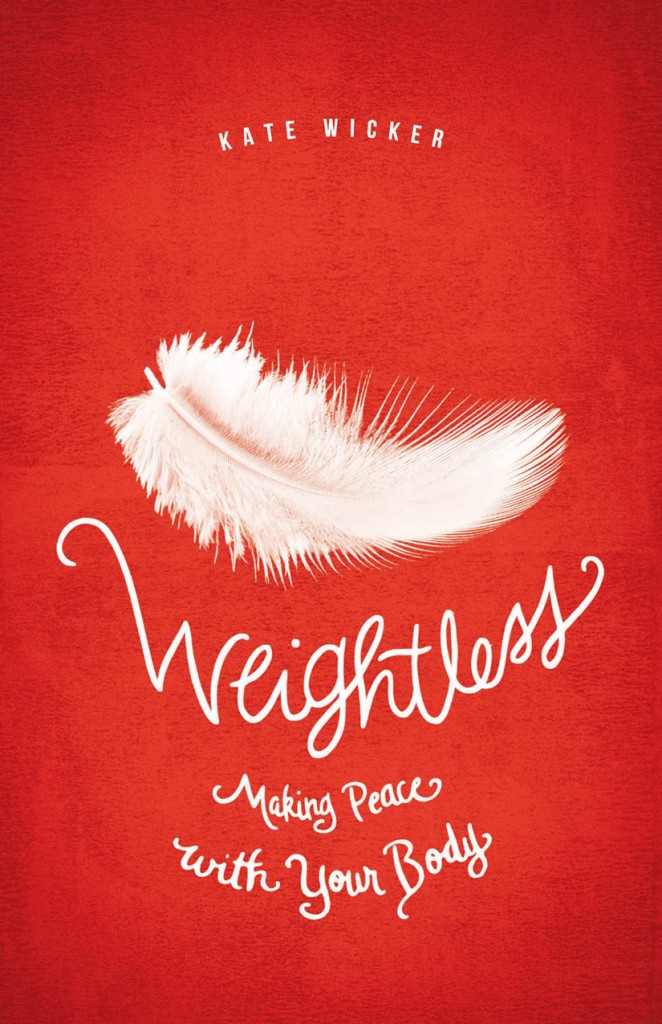 Weightless: Making Peace with Your Body (Servant Books) is available from Servant Books, Amazon, Aquinas & More, Barnes & Noble, Borders, ChristianBook.com, and other retailers.
Weightless is also available on Kindle.
A Nook version may be available by the end of 2011.
Or if you want the book signed with a personal note or dedication, click on the PayPal button below. The button only works for U.S. states and territories. After you submit your payment, there will be a place for you to include any special directions. This is where you need to let me know that you want me to sign and/or dedicate the book to someone. If you happen to miss it, you can also just drop me a line at kmwicker[at]gmail[dot]com with your instructions. Please note: I only have limited copies available for sale directly through my website at this time, but I'll be getting more copies in down the road.
Please stay tuned for more information. Thank you for your encouragement and support!