I was in the kitchen making final dinner preparations as my older children were setting the table when I overheard my then 4-year-old ask her 9-year-old big sister, "Maddy, why is sexy a bad word?"
There was a pregnant pause. Then Madeline slowly began to speak, "Well…uh. You know, I think that's a question for Mommy."
Smart girl.
The kids have asked me why I don't want them to listen to certain pop songs that have sage phrases like "I'm sexy and I know it" or "bring sexy back." I haven't gone into great deal, but I have started to explain the difference between the words "beautiful" and "sexy."
When I first became a mother, I harbored a lot of fear about my daughter's perception of beauty because I had suffered from an eating disorder and struggled with my own body image and had made my appearance my idol. I was terrified that my own children would make let their outward appearance become a barometer of their self-worth and waste precious years of their lives at war with the scale and the mirror.
Fortunately for me, my first daughter was born pining for pirate parties and soccer. She didn't seem to pay much attention to the frilly stuff. Rachel, my second, liked to play dress up and pretend she was a princess, but it was just one of many interests, and these days she prefers reading while wearing comfy clothes rather than pretty frocks.
Enter Mary Elizabeth. The girl has loved makeup and shoes from the day she first discovered my vanity and closet. She piles on the pink puffery, and most of her tantrums involve bad hair days or wardrobe malfunctions. She never leaves the house without myriad accessories. At a recent birthday party, a friend of mine complimented her shiny bracelet bling. She told her thank you and that it was her "party bangle." I'm not sure I've ever used the word bangle.
When she was probably around 2, I recall her picking up a blush brush and making it dance across her cheeks. My first impulse was to tell her to stop, but I hesitated when I saw the way she was smiling at her reflection. I had a parenting epiphany. I had no business trying to dissuade her from pursuing beauty or encouraging her to eschew all things feminine. God designed her to be a mark of beauty in the world and to find a way to express her femininity. For some women like my Mary Elizabeth, that may involve applying tasteful makeup and wearing pretty things, and that's okay. And truthfully, taking one look at my closet clues you into the fact that I am drawn to pretty things (shoes!), too.
Over time, I've grown in wisdom and now recognize that when any of my daughters want to slap on some lip gloss or play with a makeup brush, they aren't on an extreme makeover mission. My daughters don't (yet) see their bodies or faces as objects to be adorned or altered. They see them as canvases on which to paint, as mirrors with the potential to reflect inner as well as outer beauty.
As humans, we are drawn to beauty. As women, we may be similarly drawn to making ourselves beautiful even as we recognize that beauty transcends the external and the material world. This desire to be beautiful might make some women uncomfortable. It may feel an awful lot like superficial vanity. But as Pope Benedict XVI explained, our attraction to beauty is a power that "unlocks the yearning of the human heart, the profound desire to know, to love, to go towards each other, to reach for the beyond." In other words, the pursuit of beauty is good because it leads us to a deeper yearning for the divine. God is the source of all beauty.
But most of the pop singers aren't crooning, "God made me beautiful, and I know it."
One of the problems is in today's world "sexy" and "beautiful" have become interchangeable and seem to mean the same thing even though they're entirely different. Mary is beautiful without drawing attention to herself or being "sexy." Sure, Marilyn Monroe was beautiful, but so was Mother Teresa.
Sorry, Justin, but we really don't need to bring sexy back. It's already rampant. We need to put it back in its place and reserve it as an offering from a wife to a husband, not as the goal for our daughters.
What I will one day tell my daughters is this: Pursuing sexiness over beauty leaves a woman feeling empty. A "sexy" woman might feel she's only as valuable as how much she's noticed. She feels all she has to offer the world is skin. I know because I was once the college girl singing in the church choir who wore her skirts way too short. I didn't believe in my own worth, so I needed men to notice me to affirm that I was someone of value. In fact, I still struggle with searching for external ways to give myself value, but I am hoping my own challenges will better equip me to empower these lovely daughters of mine.
And I know I am not alone in my struggles. Modern Western society has distorted what it means to be beautiful as well as worthwhile, and this is why so many grapple with poor body image. It's why young women feel the need to wear flashy, immodest clothing, or moms chronically diet, or grandmothers tirelessly fight the aging process. Attention from men or even compliments from girlfriends make us feel attractive, and, hey, if others think I'm attractive or sexy, then that must mean I am a little bit beautiful and if I'm beautiful, then I'm worthwhile and have something to offer the world.
But we've got it backwards. To reclaim the beauty of Creation, we have to turn that equation inside out. I want my daughters to recognize their worth and their dignity lies in their being, not their doing or their looks. I want them to know that it is in their ability to love and accept love in return that makes them truly beautiful. This is the kind of beauty cannot help but attract people. We know our value and have dignity and so we express that beauty to everyone we meet, and that is what makes us beautiful.
Unfortunately, our primary conception of beauty is that of the pretty, sexy variety. It's a kind of beauty that grabs our attention and takes our sensations hostage.
Most wouldn't argue that a woman on the cover of a Victoria Secret's catalogue isn't beautiful, but she possesses a kind of beauty that doesn't give. Sexiness grabs. It seizes. It can be almost violent – a force that takes a hold of others. Sexiness has its place. A woman who feels sexy for her husband is one thing; a child who sees being pretty and sexy as synonymous and wears flashy, immodest clothing is another. Sexiness should be reserved for our spouses, and it shouldn't be inexorably linked to our beauty.
Pursuing raw sexiness (no pun intended) simply takes more than it gives.
Real beauty, on the contrary, is a gift. Authentic beauty is Eucharistic; it is transformed to what is offered and becomes a living sign of Christ's love.
I brought dinner into the dining room and smiled at my daughters. My young daughter forgot to ask me about why "sexy" isn't a good word, and I considered sharing my heart, but I'm not sure they're all ready for that. For now, I will keep blacklisting the word "sexy" from their vernacular. I'll keep encouraging my girls to be drawn to the beautiful, to share their beauty with others and to believe in it, and to sing with all their heart, "God created me. I am beautiful and I know it."
A dear friend of mine is on the cusp of welcoming her third baby into her arms. I can't wait to get my hands on her little guy, especially since I won't be in charge of feeding him throughout the night. I know she has some sleepless nights ahead of her. Although I still wake up to pee at least once and a child occasionally needs me in the middle of the night, I am no longer drunk with exhaustion upon awakening each morning. Usually, when I don't get enough sleep now, it's because I've foolishly shortchanged myself. I can no longer blame unsleeping children. We also have really just embraced the family bed. I just recently stopped sleeping with Thomas, but my husband and I usually end up with two or three kiddos wedged between us. This is just what works for us.
My first "baby" turns 10 in a few months. This was the baby who I thought would never sleep through the night. She still doesn't need as much sleep as her siblings. She frequently stays up way too late with her nose in a book. She remains a night owl and is quite good at stalling the bedtime routine, but once she's out, she's out. I can tuck her in, plant a soft kiss on her forehead, and say good-night, and she actually stays put in her bed and goes to sleep on her own. Once upon a time I thought this would be impossible.
But as I wrote in this essay – which is eight-ish years-old now – it's important for us to remind our exhausted or frustrated or burned out selves that "this too shall pass." You won't always emanate Eau du Breastmilk. You will sleep for more than three fragmented hours. Repeat after me: This too shall pass.
My little boy is very challenging right now, but I know he won't always be hurling toys at his sister. I know now, too, that his physical outbursts aren't red flags that he's going to lead a life of delinquency. He is a normal, active, almost 3-year-old boy going through a very normal, albeit exhausting, stage. Despite the tantrums and unprovoked attacks, I'm trying to soak his littleness up – not so much the hair-pulling or screeching – but the sweetness of his age like how he calls me "Mama" and holds my hand and says, "Carry me! Carry me!" when he's tired or needs to feel safe or loved. He won't always need these arms of mine so much, and there are moments when the idea of not being needed so much feels like a big relief. But looking at my big girl and how she just keeps getting taller and needing me less and less is a reminder of how brief this hands-on mothering period really is.
Anyway, this post is dedicated to my friend on the eve of postpartum fatigue, any new parents out there, anyone who has given birth to an insomniac, and to my beautiful, oldest daughter.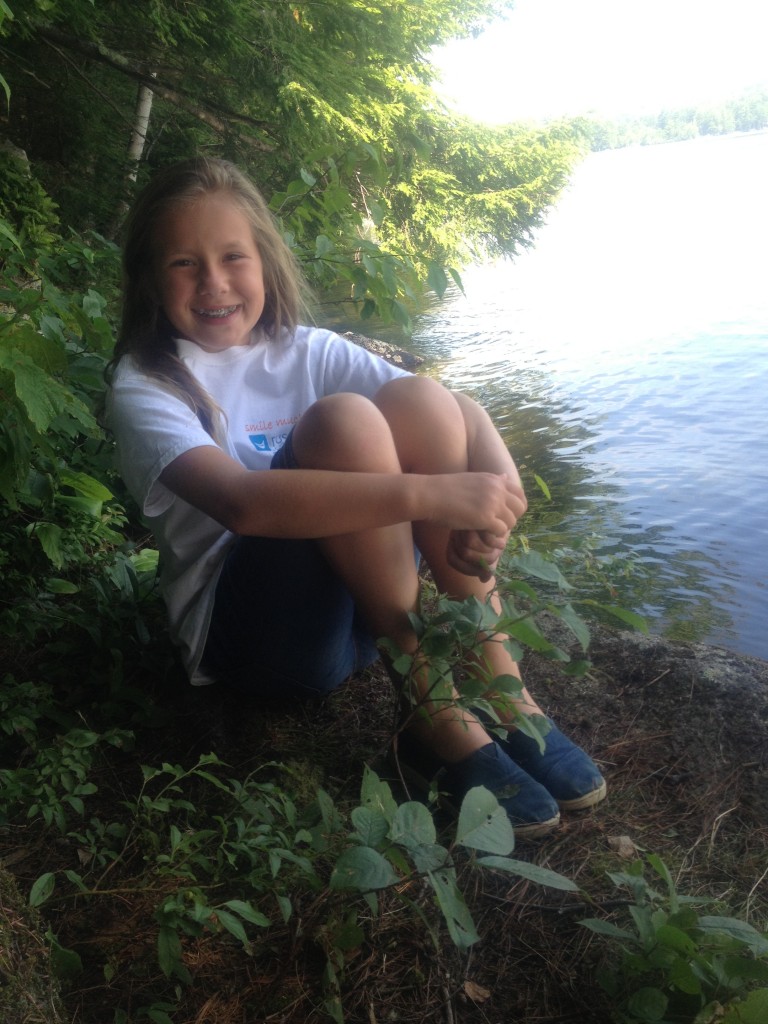 –
If I were to write a bedtime story right now, it might go something like this:
In the great green room, there was a telephone, a deflated birthday balloon from a party two weeks ago, and a frustrated mom whose brain has turned to mush and is snarling, "Hush."
Goodnight blasted moon. Goodnight messy room. Goodnight everybody…except for this squirming, little insomniac. Goodnight stars. Goodnight air. Goodnight noises everywhere. (Will all the airplanes please stop flying so my child's supersonic hearing won't pick up the slightest humming of their engines?)
As my due date draws closer, I'm starting to panic. Not because I'm afraid of pushing out another baby, although it would be nice to be a panda. During a recent visit to the zoo, Madeline and I learned that the Giant Panda gives birth to a baby about 1/900th of its size. So this 200-pound bear has to squeeze out a cub about the size of a stick of butter. I bet she doesn't have to worry about getting any hemorrhoids.
Nor am I worried about a floppy head, pulsating soft spot, crusty umbilical cord stump or changing a half-dozen mustardy-poopy diapers a day.
What I am worried about is transforming into a walking, sleep-deprived "mombie" or worse a terrible, short-fused parent who yells more than laughs. When I was pregnant with Madeline, I expected sleepless nights. Restful sleep and newborns generally don't go hand-in-hand. With this baby, I've once again braced myself for nighttime nursing and an alarm clock that doesn't stop buzzing (or should I say wailing?) just because you feel like you've been run over by a Mack truck. What I didn't prepare myself for was an energetic 2-year-old whose baby days are behind her but who still insists on waking up every couple of hours.
Although Madeline has never been what you'd call a good sleeper, we'd made tremendous progress. We'd established a relaxing bedtime routine and she was sleeping nearly 12 blissful hours most nights and taking a nap. Life was good.
Then, about three weeks ago, something happened and she's decided that being in the horizontal position is akin to the apocalypse. To Madeline, bedtime certainly is an end, if not the end of the world, the end to fun, the end to interacting with the people she loves the most, and the end to a secure, well-lit kingdom where killer bumblebees (her latest nightmare subject) don't menacingly buzz nearby.
Her boycott against sleep began subtly. First, she became a professional staller during our once peaceful bedtime routine. "One more book, peaaaaaaassssss." "Use potty, peaaaaasssss." "Thirsty. Go get water, peaaaaaaaaas. Just one more itty-bitty sip." "Ma-Ma [she refers to herself in third person as "Ma-Ma] scared, Mommy. Turn light on, peeaaasssss. Stay with me, peaaaaaassss."
And so on.
This was frustrating but manageable. But when it came time to try to transition her to a big-girl bed, we discovered just how tenacious our little girl was. I made a big deal over the move, bought a comforter, decorated the bed with some throw pillows and showed off her big-girl roost to the grandparents. She resisted falling asleep the first night we curled up in her new bed, but when she did finally drift off to the Land of Nod, she stayed there for a good ten hours.
"Wow. That was easy," I remember thinking.
Foolish, foolish woman!
Madeline knows that a big-girl bed has no boundaries – at least physical ones. So she pays frequent homage to Mommy and Daddy's bed, which I wouldn't mind so much if it also didn't take me 2.8 hours to get her to sleep and if she didn't like waking me up in the middle of my slumber to carry on a little tête-à-tête.
In fact, the first time she crawled into our bed Dave and I were happy to have our sweet angel wedged between us. We've never been against co-sleeping. We slept with our little one nearly every night that first year; yet, Madeline is fidgety and didn't sleep well beside us. We definitely didn't sleep too well either.
The night started out peacefully enough. I woke up when she threw her arm across my face, but I rolled over too tired to really care. This isn't so bad, I thought. She feels so warm and cozy next to me.
My feelings of tranquility abruptly dissipated when half of Madeline's foot ended up in my butt and her face was burrowing into Dave's abs. We looked like a big "H," and like that co-sleeping meme pointed out, "H" most definitely is for hell when you're not sleeping. All nightlong she squirmed and sometimes even woke up enough to try to strike up a conversation. Meanwhile, I tried to ignore the baby's nightly kung-fu fighting routine in my womb. I slept far less than 40 winks – maybe two, at most.
This was not going to work.
Time for Plan B, so I set up a cozy pallet beside our bed.  "Madeline, see this bed on the floor. If you wake up and want to be near Mommy and Daddy, you can come here and sleep."
She nodded and amazingly, this worked the next night. I woke up to pee after feeling my little yogi do a headstand on my bladder and discovered Madeline sprawled across the pallet sleeping soundly.
Woo-hoo! Two points for Mommy!
That was the last time I scored. Madeline definitely has the upper hand. Our little jack-in-the-box pops out of bed constantly. At first I tried the gentle but firm approach of immediately putting her back to bed after each rising. "Madeline, it's bedtime. I love you."
I'd read that it might take a few nights of doing this 20 or so times each. On the first night I lost count at 67. Even though I'm a stickler for consistency, I finally gave in and toted my stupid and cheap body pillow (should have splurged on the expensive one) that's supposed to help my stupid third-trimester-preggo-bod sleep better (at this point, I think I'd need a heavy dose of valium) into her room and plopped next to her. She groped for my hand in the dark, found it, and held it close. The sweet gesture helped melt some of my frustrations, but when she fidgeted for another hour or so, I was ready to scream or cry – I'm not sure which.
Every night it's been something new, but I'm determined to overcome these bedtime battles. After combing the Internet and reading a great book on gently solving sleep problems of toddlers and preschoolers, I'm currently putting together a sleep plan and am hoping we'll be able to solve some of our shut-eye (or lack thereof) issues before I've got two nocturnal babes on my hands.
And yet, every time I finally get her to sleep – whether it's at bedtime or 3 a.m. – I can't help but stay awake a little bit longer to watch her doze. Maybe I just want to cherish the rare moment, though I suspect it's something more. Sleep is my obsession right now. I'll do anything to get her comatose. Yet, before I know it Madeline won't need me at night. One day I'll sneak in and stare at her sleeping form and I hope I'll see the baby again – the one I thought would never give me a moment's rest.
Our bedtime routine has become Dickensian for me. It is the best and the worst of times. The worst because I'm exhausted and will do anything I can to get my kids comatose. But it's the best, too. It's this long ritual that connects me to my children. The sun is setting and so, too,
All these phases we go through – even the bleary-eyed wakeful ones – are only blips in our history together. So the next time Madeline tugs on my hand in the wee morning or asks for the twentieth cup of water, I need to remind myself, "This too shall pass…and one day I'm going to miss it."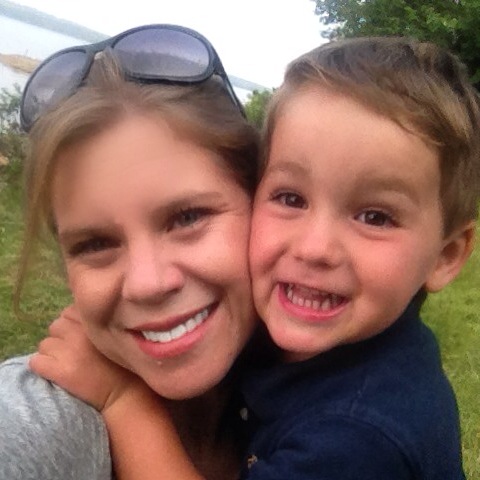 Years ago I remember something a friend of mine had written about how nothing - NOTHING – compares to a 3-year-old boy. I believe she had been referring to the behavior of a 3-year-old boy in Mass. At the time, I had three girls, including one 3-year-old girl who was exhausting and infuriating me. I remember not wanting to fall into the comparison trap and to just accept that young children – no matter their gender – can be difficult. But I am starting to grasp what my friend was getting at. Thomas the Terror, as I affectionately refer to my almost 3-year-old boy silently in my head, is a different creature altogether than a little girl. Madeline was very active. We made up a Native American name for her – Hopping Cricket – because of her nonstop energy. She ran and jumped everywhere and refused to sleep, but it was still not the same as Thomas's level of physicality. She also did love to color rather than chucking crayons at my head as someone in our house might be guilty of doing on more than one occasion. Thomas plows into me daily, and I don't know whether to expect a bear-like hug or a linebacker tackle.
Overall in my little mothering world, I'd still say the most challenging child I've had to figure out thus far does have more than one x chromosome. That said, this toddler phase has never been quite as exhausting as it has been with my rough and tumble boy. Thomas had always been my best napper, which sometimes was difficult since gone are the days when I can remain cloistered at home like a total recluse with littles. My oldest is a gregarious, active one who has fallen in love with the sport of soccer. When I only had littles, life was more simple. There was story time at the library and playdates or park visits, but I stayed home a lot. Now we're on the move, so carving out time for Thomas to take his lengthy siesta wasn't always easy. Come summer, however, he decided to boycott naps. Every day I tenaciously attempt to get him to nap or at least mandate quiet time, but he's decided he's a big boy now. Only problem is, he's not. He's still very much a toddler who gets angry and unreasonable and just goes bezerk when he's tired. And he's always tired lately. We were grocery shopping recently, and I thought I had everything under control when Thomas sprinted off. (I've become one of those moms who plies her toddler with big lollipops to keep him happy – mothering has humbled me like nothing else. But on this particular trip, Thomas immediately tossed the lollipop. I thought about popping it back in his mouth, but I noticed a few black hairs on it and I had not yet reached that level of desperation.)
"Madeline, chase him down!" I shouted.
Off she went with her long legs sprinting toward her screeching brother. Her two sisters galloped behind her, eager to help herd their brother back to me. But for a little guy, he sure is speedy and agile. He continued to evade his big sisters.
When I could see the absolute futility of their efforts and when Thomas started shrieking even more loudly, I joined the chase. I eventually caught up to him (and the physical therapist told me not to sprint yet – ha!), but not before he'd proceeded to "pinch" six eggs. Yes, he was pinching eggs between two fingers and crushing them. The he wiped the yolk all over his shirt and looked at me with wide, surprised eyes. Sometimes he reminds me of Lennie from Of Mice and Men.
"They was so little," I can hear Thomas-Lennie saying. "I pet them, but I didn't mean to break them." When I tried to pay for the crushed eggs in addition the untouched eggs we actually needed to bring home, the clerk shook her head sympathetically. "Don't you worry about that," she said.
At this point, the girls were goofing off. They weren't really doing anything wrong – just being giggly and poking each other in the ribs here and there – but Thomas was shrieking again, and I was gritting my teeth, telling myself I would only make solo trips to the grocery store from here on out.
He's been having a rough time. He screams despite the fact that he is actually very verbal when he wants to be and can, in fact, use his words. He throws things. He kicks and pulls hair. (At least he doesn't bite. Knock on a big, old piece of wood for me now, would you?) When he goes boneless and I attempt to pick him up to bring him wherever he needs to be (oftentimes just inside the house), he seems to unleash all the wrath of the world upon me, and limbs are flying and those dimpled, little hands are grabbing fistfuls of my hair, and I am just praying I won't drop him or lose it myself. It's amazing how a toddler's fits of irrational madness and uncontrollable fury can lead a grown woman to start twitching, flushing, and clenching her jaw (maybe that's why the oral surgeon said I had more arthritis in my jaw than what is typical for a person of my age).
Even when he's happy, he careens into me with nearly enough force to knock me off my feet. He doesn't climb; he scales. He doesn't yell; he screeches. Life is amplified with him around.
But I'll tell you what he also does. He hijacks my heart on a daily basis. He spontaneously kisses me throughout the day. After dinner, he frequently says, "Thank you for making this for me, Mommy." He tells me I'm pretty. He cups my face into his hands and gazes into my eyes before pulling me in for a hug or a wet kiss. He cries when I do discipline and plaintively says sorry. He cuddles next to me at night and asks me to pick him up when he's tired, happy, or sad. He loves his mama fiercely, and I love him right back.
As big sister Mary Elizabeth remarked recently while simultaneously attempting to work through some of her kindergarten homeschool curriculum and dodge a rainbow of markers her brother was launching in her direction, "Thomas is complicated."
–
And so long as we're talking about Thomas, the other morning he put on a Darth Vader mask, which was a nice change since he's frequently sporting one of his sister's princess frocks, and said in a spooky voice, "I am a human. I am going to eat you up." He clearly knows nothing about Star Wars and has also confused the words "human" and "monster." He probably got the "eat you up" bit from Where the Wild Things Are, a favorite book of his. He is my little wild thing.